Written by News Feature Team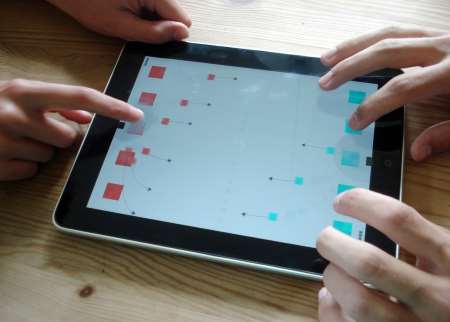 It might well surprise a few people to hear, but accounting for population Australian gamers account for the highest spend/head on iPad games of anyone in the world! Not only do Australians love their tablet based games, but also there's plenty out there who play games across multiple formats too (pc/mac, consoles, phone, handhelds) with over 20% enjoying playing over every format we can source data for. Clearly this is quite a major shift over recent years, and in a large part we can account for the expansion of the gaming market on new and improved technology that have made online gaming much more accessible.
But back specifically to the iPad for now, as the figures really do make for remarkable reading in this case. Just accounting for revenue alone - the comparatively paltry 2 million Australian citizens who play games on their iPad - still somehow manage to make it to 4th in terms of worldwide gross spend. That's regardless of population, and considerably more than some countries with far larger populations such as Japan and Germany. Across all platforms Australia still ranks at an impressive 14th globally, but there's clearly something about the iPad in particular that really get's Aussie hearts racing.
Interestingly and also important to point out is that Australians not only spend a considerably amount on their tablet gaming, but they also love to play on their mobiles too. Proportionally speaking they also manage to finish 5th in terms of expenditure pro-rata, implying that not only do a large number like to play their purchased games on both iPad and iPhone, but also that they like to game when outside of the house too. This also goes some way in accounting for the large and ever growing trend/popularity of downloading in-game purchases and enhancements too - making Australia one of the genuine powerhouses when it comes to enjoying online gaming.
The size of this market cannot be underestimated as the take up on such additional purchases across the Australian gaming community is absolutely phenomenal when compared globally. It's believed that over 50% of Australia's 11m or so regular gamers are happy to undertake additional purchases - and this is a trend that will likely be considerably higher once the latest figures are published, and probably second only to the USA.
So who are these millions of gamers that are happy to spend not inconsiderable sums of money on upgrading their freemium gaming apps? Well, market research conducted by Apple suggests that the typical purchaser of iPad apps and upgrades has - unsurprisingly - a healthy disposable income, with around 50% considered to be in full time employment. Now while that may not sound many, consider that this figure also includes kids as well as millions who work part time and others who share a device across their household. In a nutshell the people who may be considered most likely to have purchased or 'own' the iPad are the ones who spend additional cash on keeping it up to date with gaming enhancements too.
It's unlikely that even with the release of the latest generation of home consoles over the last couple of years that this trend will show many signs of slowing, with it being widely predicted that tablet and mobile gaming - especially those with added online functionality - will soon have overtaken consoles and even start to challenge the home computer market too.