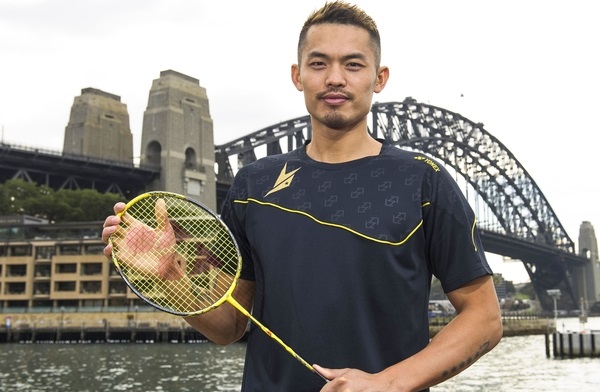 Get ready for some hot competition as the world's best badminton players meet in Sydney to compete in the inaugural Australian Open Superseries, named The STAR Australian Badminton Open from May 26 – 31, 2015 at Sydney Olympic Park.
A fierce battle between the world's top athletes will lead an epic final as the best players from Europe and Asia compete to win points which will determine their qualification for the 2016 Rio Olympic Games. The STAR Australian Badminton Open is one of just 12 Badminton World Final Superseries events held globally each year. 
Badminton has a huge profile in countries such as China, Malaysia, India, Korea and Indonesia, and the sport is growing in popularity in Australia. Set to air on broadcast channels including GDTV in China and Star Sports in India, this year's event will be amongst one of the most watched sports globally.
The Australian Badminton Open has drawn a stellar lineup of players ready to battle it out in Sydney. Two-time Olympic champion and five-time world champion Lin Dan (China) will be returning to Sydney to defend his title along with Chen Long (China). Defending women's singles champion and current World No.2 Saina Nehwal (India) isa favourite both on and off the court.Also joining the strong lineup is World No. 1 Men's Doubles Lee Yong Dae and Yoo Yeon Seong (Korea) and World No.1 Women's Doubles Misaki Matsutomo and Ayaka Takahashi (Japan).
Top performances will appear in round one with two Superseries finalists, Viktor Axelsen (Denmark) and Lin Dan (China), going head to head.
Destination NSW Chief Executive Officer Sandra Chipchase said, "Sydney is a truly international city and the home of major sporting events, and the Australian Badminton Open is highlight of our calendar that helps cement this reputation." 
"Visitors travelling to Sydney for The STAR Australian Badminton Open will find a city bathed with illumination and over 60 light installations and projections with the Vivid Sydney, the world's largest festival of light, music and ideas also taking place during the tournament, " she said.
For further information on tournament details, ticket sales and more visit www.australianbadmintonopen.com.au.