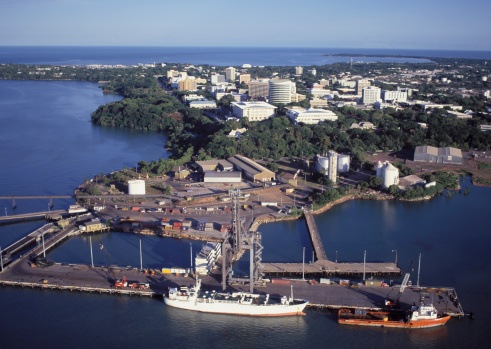 Darwin. 26 May 2015. The Territory Government has welcomed planned changes to federal shipping laws that support the expansion of cruise services across remote Northern Australia.
The Federal Transport Minister Warren Truss has announced the creation of a new Coastal Shipping Act which will introduce a single permit system for all vessels entering Australia waters.
"This means that once they have secured a permit, small foreign expedition vessels can sail freely between Australian ports and across Australian state borders without the need to call in to an international port in between," Chief Minister Adam Giles said.
"These token international port calls were a huge cost and time burden on smaller cruise operators and have been a barrier to the development of our burgeoning cruise industry across the Arnhem Coast.
"It's great to see that the Federal Government has listened to our concerns and responded with a smarter, more streamlined system that opens up enormous tourism opportunity for Aboriginal communities in North East Arnhem Land."
The cruise ship industry injected $54 million into the Territory economy last year and there's a growing market of expedition cruise lines looking for authentic cultural experiences and rarely visited natural attractions.
"This change is particularly good news for Aboriginal tourism enterprises such as Lirrwi who have been working with local art centres in promoting cruise ship visits to Yirrkala and Galiwin'ku on Elcho Island," Mr Giles said.
"This is a new industry and I take my hat off to them for pioneering a new cultural tourism trend which creates jobs and income for local communities.
"Lirrwi already have three expedition cruises booked for the next 12 months and the Commonwealth's proposed changes should make it possible for this industry to expand even further.
"This is all part of getting our settings and infrastructure right in preparation for an economic tilt towards tourism over the years ahead."
Draft legislation is being developed with a view to introducing it into Federal Parliament before the end of this year's Winter sittings.