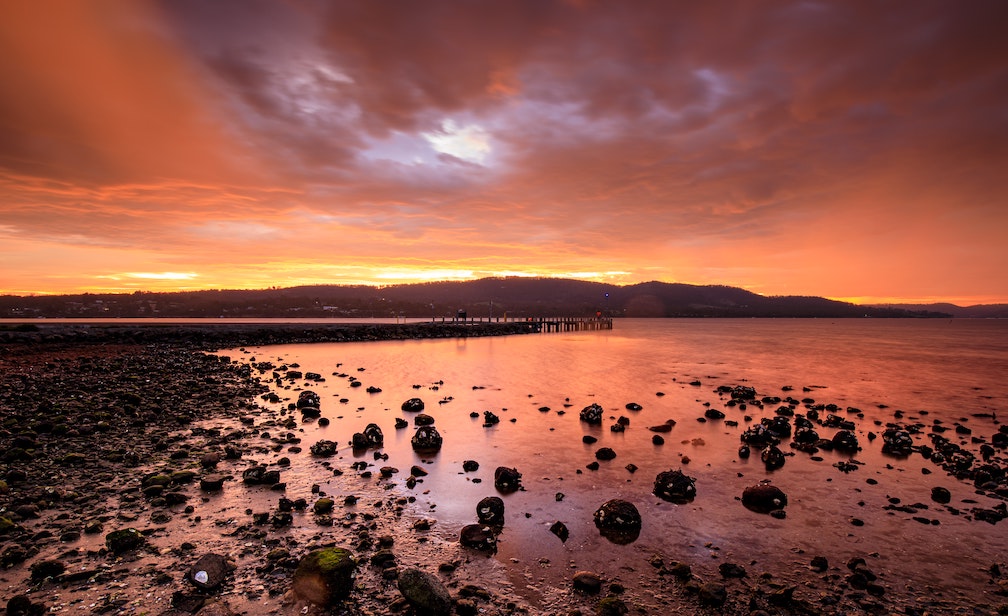 Tasmania, Australia, is a remarkable destination. From studying ancient caves to kayaking along the coastlines or taking a hot air balloon ride over Lake St Clair National Park, plenty of activities keep you busy during your stay in Tasmania. For those looking for an outdoor adventure, consider hiking up Mount Wellington or cruising around Bruny Island. Both of them offer spectacular views that will leave you speechless!
Nature lovers can explore Cradle Mountain-Lake St Clair National Park and marvel at its incredible beauty. At the same time, birdwatchers can visit Narawntapu National Park to spot some rare species of birds. If you're after something more relaxing, stroll through Hobart's historic streets. You can enjoy wine-tasting tours around Tamar Valley. There's something for everyone here!  So make sure to discover more about what to do in Tasmania to find all the natural wonders Tasmania offers!
Unwind in the Serene Wilderness of Tasmania
Tasmania is a peaceful and beautiful destination where you can escape the busy city life. It has stunning landscapes, lush forests, and pristine beaches. All these attract many visitors every year. Whether you're looking for a calm retreat or an exciting adventure, Tasmania has something for everyone. You can enjoy activities like hiking in the wilderness or kayaking along the coast. If you prefer a more relaxing experience, you can explore the national parks or spend a day relaxing on the beach. For those who are up for an adventure, guided tours or car rentals can take you to hidden spots in Tasmania. Tasmania is a serene and stunning destination, offering an escape from city life. With breathtaking landscapes, lush forests, and pristine beaches, it attracts numerous visitors annually. Whether seeking tranquility or adventure, Tasmania caters to all. Activities such as hiking, kayaking, and beach relaxation await. Guided tours and car rentals allow exploration of hidden treasures.
Explore the Unique Flora and Fauna of Tasmania
Tasmania is a special island near Australia that has a lot to offer. It has a diverse range of plants and animals, making it a great place for wildlife enthusiasts. You can explore its dense rainforests and rugged mountains, which provide habitats for many different species. Tasmania is famous for unique creatures like the Tasmanian devil, pademelon, and platypus. You can observe these animals in their natural homes through guided tours. Or you can visit them in national parks. If you love nature, you can also enjoy activities like bird watching, whale watching, and swimming with dolphins. There is so much to discover in Tasmania, making it an unforgettable destination for nature lovers!