Written by

Karly McCaskill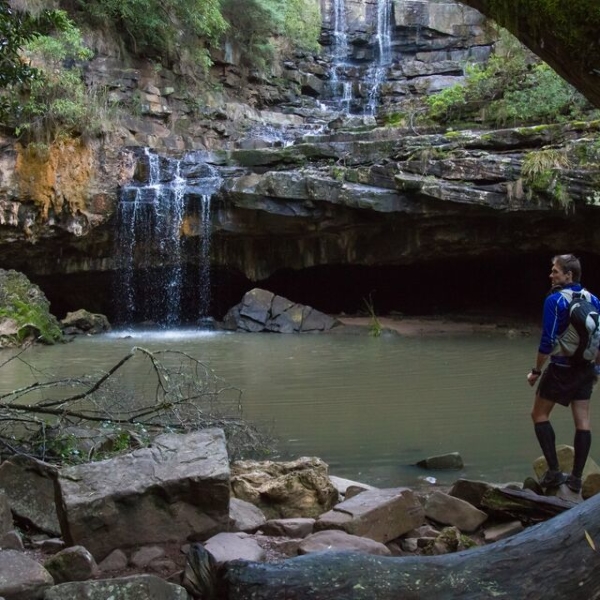 In just seven days AAF ambassadors Richard Ussher, Lucy Bartholomew, The HIIT Mum and Jarad Kohlar will be amongst hundreds of everyday adventurers who will take the starting line at the first ever Australian Adventure Festival.
Set to take over East Gippsland, the Australian Adventure Festival will include a full weekend of events for locals, Victorians and internationals who love the outdoors. Covering Lakes Entrance, the Gippsland Lakes, the Colquhoun State Forest and plenty of other East Gippsland gems, the festival will be a showcase of what the region has to offer.
The festival program is made up of events for all abilities, and for those wishing to watch on in year one, the Patties Foods Festival Hub will be the place to be on Sunday, October 25. Events, entertainment, activities for the kids and sponsor activations will mean that there is no shortage of things to see and do. The Patties Foods Festival Hub will also be the prime location to watch the finish of the One-Day Adventure Challenge.
Online registrations for all events close this Sunday, October 18 (excluding the 5km & 10km Run/Walk which close Tuesday, October 20). On the day registrations will be available from the Patties Foods Festival Hub for all events on Friday, October 23 between 4:00pm and 6:30pm, and from each event location between 90 minutes and 30 minutes prior to each race start. Cash and credit card accepted only. On the day registrations will not include the an AAF event t-shirt.
Events on the AAF program include:
Saturday, October 24, 2015
• 50km & 100km Mountain Bike
• 55km & 21.1km Trail Run
• 14km Paddle
Sunday, October 25, 2015
• One Day Adventure Challenge
• 5km & 10km Run/Walk
• Kid's Mountain Bike
• Paddle Treasure Hunt
http://www.twitter.com/adventure_aaf 
https://www.facebook.com/pages/Australian-Adventure-Festival/419016488255236