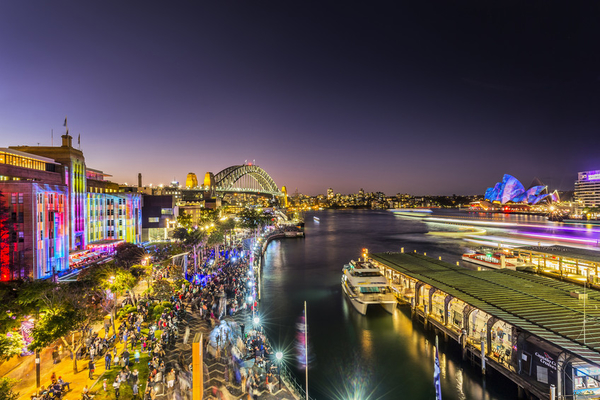 NSW has again been recognised as Australia's number one State for major events with Sydney, Newcastle and Coffs Harbour, each bestowed the International Festivals & Events Association (IFEA) World Festival and Event City Award.
Minister for Trade, Tourism and Major Events Stuart Ayres saidthe awards come off the back of a string of major event investments and event wins in Sydney and Regional NSW.
"These accolades are an important acknowledgement of the State's robust major events strategy and the tireless work of the NSW Government through Destination NSW, to ensure world-class events are coming to NSW," Mr Ayres said.
"This is the sixth year in a row that Sydney has been awarded by IFEA, reaffirming our rightful position as the major events capital of Australia. The harbour city is home to Australia's largest event, Vivid Sydney which attracted a record 1.7 million attendees this year, and hosts blockbusters including Handa Opera on Sydney Harbour – Aida, Australian Open of Surfing and the NRL Grand Final.
"It's also particularly pleasing to see Coffs Harbour receive its inaugural IFEA World Festival and Event City Award, following the success of major events including Coates Hire Rally Australia, F.I.T Touch World Cup and the Australian Surf Festival.
"We are also delighted that Newcastle has been recognised at such a prestigious event, demonstrating the continued efforts by Government and locals alike, to establish Newcastle as one of the leading destinations for major events."
President and CEO of IFEA Steven Schmader said the international panel of judges noted that among the many great world cities considered for the award and recognition, Sydney consistently stands out as a leader in all that they do.
"It is a tribute to the combined leadership of Destination NSW, your city and events, that Sydney is the only global destination to have received this award every year since its inception, and a pleasure to see the DNA of the successful model that you have built spreading throughout other cities across NSW, as well as being emulated by your peers around the world," Mr Schmader said.