Written by

Florence Sandford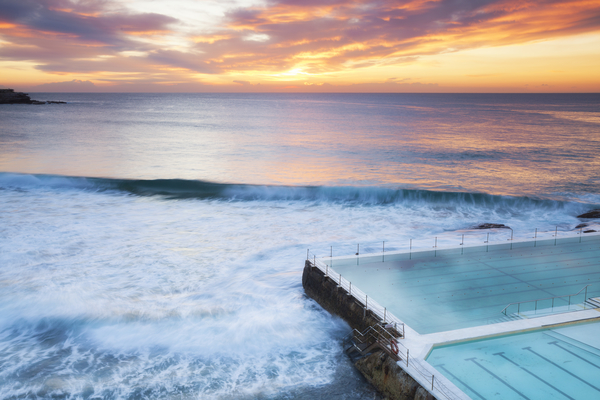 The ultimate travel itinerary to Sydney and New South Wales will be revealed in a world-first "instaRELAY" held on World Tourism Day, 27 September, when top Australian instagrammers will join forces to photograph and share the State's top tourist experiences in real time.
Instagrammers in Sydney and New South Wales will join a panel of 'grammers' in more than 60 countries and 80 destinations. Hosted by travel group helloworld, travellers can add their images tagging them with #helloworldRELAY. 
Destination NSW, CEO, Sandra Chipchase said Instagram is an important tool to help inspire travellers to book trips in NSW.
"Today's traveller is after inspiration and wants more information, more content and many more images. The Instarelay will showcase Sydney and New South Wales with images designed to motivate travellers to book a trip," says Ms Chipchase.
Instagrammers tasked with capturing the beauty of New South Wales include Will Patino (@william_patino), Jewels Lynch (@jewelszee) and Sera Wright (@photography_byron_bay). Their images will reach more than 254,000 travel enthusiasts. Images from around the State will be included from @VisitNSW with all visible on #helloworldrelay, #newsouthwales and #ilovesydney.
Visitors inspired by Will Patino, Jewels Lynch and Sera Wright can book a NSW holiday which includes their favourite instagrammable moments. The ultimate NSW itinerary can be booked via
http://instore.helloworld.com.au/destinations/New-South-Wales.
Formerly a tradesman, Will Patino first picked up a camera in 2012 and found photography to be a life-changing passion that helped him overcome depression. Now a professional instagrammer, Will describes Sydney as a travel photographer's dream location.
"You simply can't beat the natural beauty of Sydney Harbour. It's amazing to be able to shoot untouched bush and marine locations literally on the doorstep of a global city," he says.
Will Patino will showcase Sydney's sparkling Harbour, the Sydney Harbour Bridge and Sydney Opera House, world-famous Bondi Beach and the well-trod Bondi to Bronte coastal walk. His beautiful landscapes are sure to show these Australian icons from new perspectives.
Sera Wright will be on board in Byron Bay where she will be the first Instagrammer to capture daybreak on mainland Australia from Cape Byron, the country's most easterly point. Expect to see images which capture lush hinterland as well as the creative and eclectic community for which Byron Bay is famous.
World Heritage-listed paradise, Lord Howe Island promises to provide a spectacular canvas for instagrammer Jewels Lynch who will capture the heights of Mount Gower, lush Kentia palm and banyan forests, as well as a 48,000 hectare marine park located in the crystal clear waters of the South Pacific Ocean just 660 kilometres from Port Macquarie.
"As instagrammers we intend to reveal New South Wales and Sydney from new angles to prompt visitors to take another look at their favourite destinations," says Will Patino who urges visitors to follow the event hashtags.
For those budding travel photographers or emerging instagrammers, Will Patino will host an Instameet at Circular Quay at 3pm on 27 September. Details will be posted on his Instagram account.
Will offers the following tips for taking the perfect Instagram shot in Sydney:
Good eye beats expensive equipment: Great photos can be taken with iPhones or with expensive camera gear. It's more important to make time to get the perfect shot lined up and be patient waiting for perfect conditions
Think about creating new viewpoints: Look for new locations to take the shot from a different perspective. Lie down on the grass, get above the action on a verandah, or shoot through a screen
Crop instead of zooming. Smartphones and edit software allow photographers to alter images without losing quality. If you're far from your subject, take the shot and crop later
Look for the light. Crisp photos are taken in bright light. Look for the light and make it's the star of your photo. Don't forget capturing shadows can be just as dramatic.
For more information on travelling in NSW, see www.visitnsw.com or www.sydney.com.
More information on the helloworld relay and a map of all images can be found at www.helloworld.com.au.
Notes to editors:
Social media handles and hashtags
@William_Patino in Sydney, @Jewelszee in Lord Howe Island, @photography_byron_bay in Byron Bay and @visitnsw for New South Wales
#ILoveSydney #newsouthwales #helloworldrelay