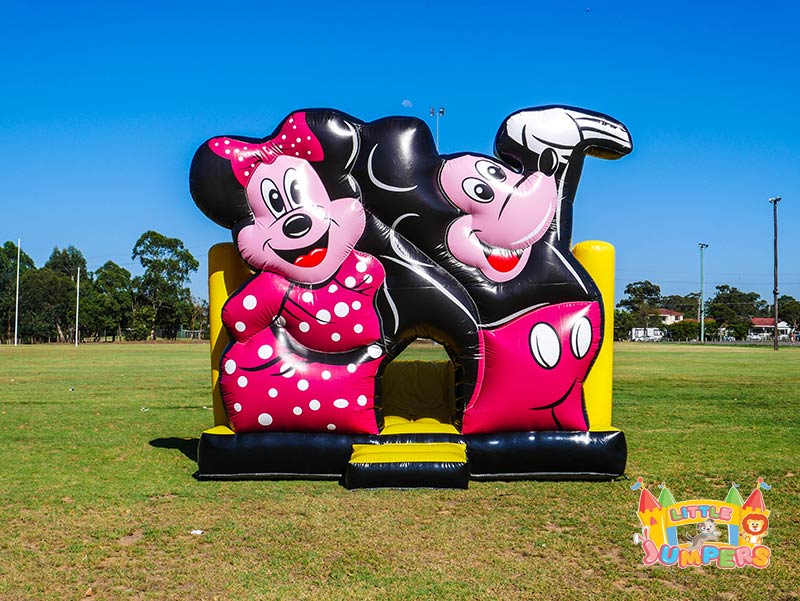 In 2018, you shouldn't just go for the same old birthday cake and balloons when it comes to celebrating your kid's birthday. It's time to organise to best and most special birthday party, and we're here to help you do just that!
The kids party experts at Little Jumpers Sydney have generously provided 3 of their top kids party ideas to help Sydney mums on their way to organising the best kids birthday!
Nothing spells fun than jumping castles!
One of the main benefits of hiring a jumping castle for your kid's birthday is that you will be able to keep them entertained and jumping for hours. Another thing is that with various jumping castle designs available, you will be able to find something that suits your kid's birthday theme and setting. By going for this option, you can give your kid the best birthday party using the right bouncing castle that all the other kids will surely enjoy.
In addition, with bouncing castles fully inflated walls you will also be able to rest easy that your kid and all other guests are playing in a safe and fun environment. With all these features, there is no reason why should not consider a jumping castle for your kids 2018 birthday.
Wet and wild theme
A wet and wild theme can be particularly good for your kid's birthday party if it happens to fall on a very hot day. This is because it will provide everyone with the opportunity to turn on hose pipes on their bouncing castle, making it even more fun. You can even help them make safe water bombs using balloons filled with water and let them have at it.
Another way you can go for your wet and wild theme is the use of foam. This involves spraying some sort of soapy liquid on the bouncing castle and turning on the hose. In no time, the castle will be totally covered in slippery foam, which is an extra bonus in terms of fun.
A slippery slide is also another good idea for your kid's wet and wild theme birthday party. The good thing is that getting it will be quite easy since you can request the jumping castle hiring company to also bring you a slippery slide for the party. They will also set it up for you so that you don't have any problems.
Party games
Once you have the jumping castle in place, and the kids are ready to go at it and have fun, instead of having them just stand around waiting their turn to get in, you could help them with some party games that will make the bouncing castle even more fun.
Some of the popular bouncing castle games include animal bounce, whereby they have to bounce like the animals you name or those mentioned by their friends. This can be anything from a kangaroo to a frog,
Another fun bouncing castle game is an improvised version of musical chairs. This games involves the kids bouncing along to a song until it stops, the one who stops last is out.
All these kids' birthday party ideas can be made a reality if you decide to hire a jumping castle!