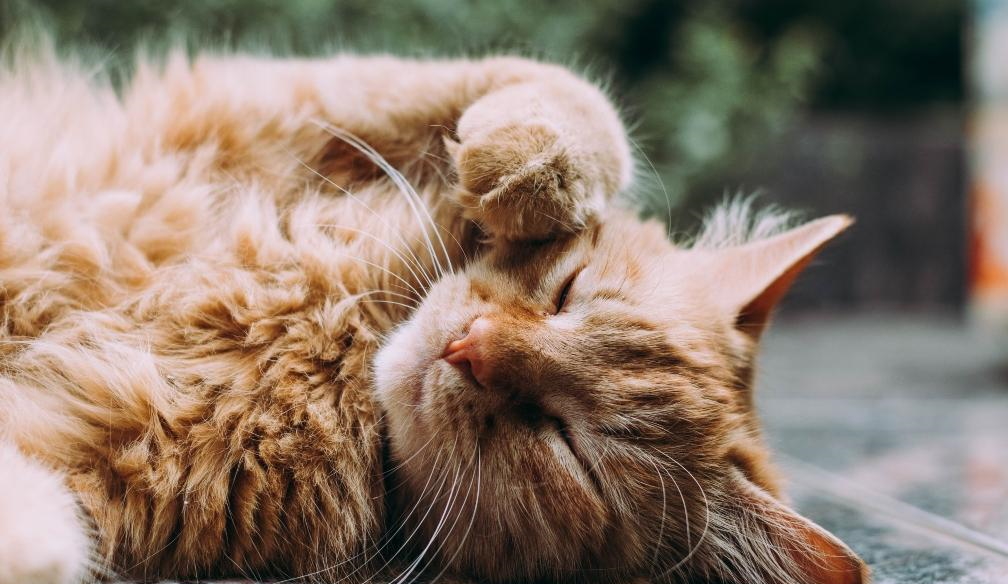 Are you thinking of welcoming a cat to your home? What do you know about taking care of a feline? Getting a pet is the easiest thing you can do, but taking care of one shows real responsibility and commitment.
There are many things to consider, from choosing a vet to general costs and overall lifestyle. Besides getting essential supplies, some other questions might pop up, like how much should I feed my cat, can I leave them alone, are they happy, are they sad?
To help you get through this, we've prepared a list of things every first-time cat owner should know.


Make sure your cat is safe and secure
Cats tend to be a bit shy at first, they like to explore their environment, so it's your job to make them feel welcome. Also, it's perfectly normal if your cat tries to hide from you or feels nervous. They simply need time to get used to new smells and sounds in your home.
It will help if your feline has their room or space where they can retreat and feel safe. You can purchase a comfy bed or a cocoon-like section where your pet will hide whenever they feel overwhelmed.

Visit the vet
Find a great vet whom you can trust and schedule a checkup. Make sure your cat's vaccines are up to date, and consider getting them a microchip while you're there. Keep your feline's photo and microchip number in your phone in case they get lost or escape.

Introduce your cat to other pets slowly
When you bring home a new pet, you need this introduction to go smoothly as possible, especially if you own dogs. Keep your cat in a separate room and feed your pets on either side of a closed door. Also, swap rooms occasionally and mix their blankets so your pets can get used to each other's smells and presence.
Eventually, you can start feeding them on either side of the closed gate. Make sure to supervise this entire process. Check their body language and how they react to each other.

Test different kinds of boxes and litter
It is a good idea to have one small box per cat and one big which they can share. Keep in mind that cats tend to be a bit territorial. That's why separate boxes will ensure they have enough space.
Check out different styles of boxes and litter. While some felines like their litter soft, white long-haired cats are fonder of crystal litter that doesn't get attached to their fur. Also, some pets might like covered boxes, while others like to rest in uncovered ones.
Boxes should be kept away from loud noises and heavy foot traffic. It's necessary to spot clean their litter every day and perform a detailed clean once a week.

Buy premium food
This goes without saying. You can't expect your cat to grow and develop properly if they don't have great food. Try to find a food your cat will love, be that dry kibble, canned, or wet food. Nowadays, there are a lot of flavours to choose from.
Make sure to avoid human food because it can be toxic for cats, and only keep house plants that are safe for them. You may also consider getting a joint supplement for cats. But, make sure to discuss this with your vet before you purchase a particular product.
Overall, supplements are a great idea because they will keep your pet in good shape and healthy.

Get cat scratches
Cats have to remove the dead outer layer of their claws; that's why they tend to scratch random objects. Scratching can also be a sign of happiness or stress. Therefore, if you don't provide your cat with a scratcher, they will start scratching your furniture or carpet.
Don't buy only one. Get several of them and put them in different parts of your home. Consider getting both horizontal and vertical ones.
There is no greater joy than getting a new pet. If you follow the tips mentioned above, you will have a long and healthy life with your fur baby.