Written by

NewsServices.com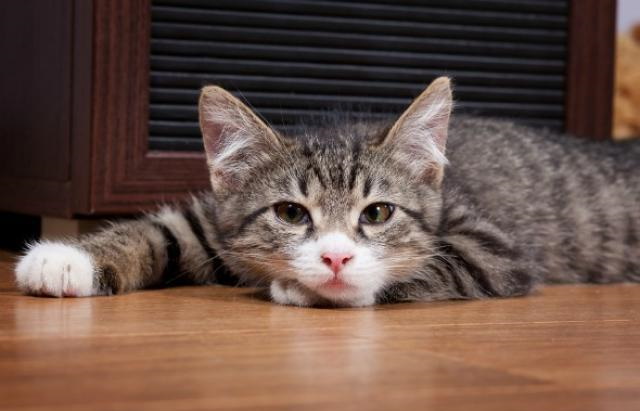 We all love our kittens and would do absolutely anything for them. But sometimes our cats can be a little cheeky, naughty and temperamental. Behavioural problems in kittens are absolutely normal, and are part and parcel of raising an adorable little fluff ball, but this doesn't mean we can't put in the work to make a positive change!
You give your kitty plenty of cuddles, you provide them with the best food and have purchased the best cat insurance, so why not address any of these four behavioural issues your feline friend may be experiencing?
Scratching
Don't they just love to scratch? Seriously, kittens will scratch absolutely anything that gives them the satisfaction of scratching, and this is a habit that can really persist.
Whilst they may just be doing it to mark their territory, it doesn't mean we want them marking their territory on our recently-purchased leather couch, so what can we do to stop them?
Solution: No prizes for guessing the solution, here: the best way to curtail your cat's scratching is by bringing them home a scratching post or kitty condo that they will adore digging at.
I mean, we're not advocates for rewarding questionable behaviour, but if it stops them from tearing up a good sofa - do it.
2. Your kitty is aggressive
It really sucks when your feline "friend" is being aggressive towards you. You just can't help but feel that they hate you, and that they wish you never picked them up that day to take back to your warm, cosy, food-full home!
But this is most likely not the case, as many fluff balls just need something to take out their aggression on and it doesn't mean you're the problem by any means.
Solution: Despite knowing that you're not the issue, it doesn't mean you should have to be the target of your pet's aggression - absolutely not! So, be sure not to react to your pet - don't tell them off or don't run away from them - this will only excite them more!
Instead, your vet can prescribe promones, supplements and other medical treatments to help curb their irritation, and you can also pick up some catnip or exercise-focused toys to help curtail their aggression.
3. Chewing
Whilst chewing is more associated with canines, the occasional fur ball doesn't mind getting their teeth in, too! This can be a sign of two things:
They have dental problems, and/or;

They are taking their aggression out on their chewing object.
Solution: There is a solution for either problem here, the first being to take your kitty to a vet to check for dental problems. If the dentist says their teeth are fine, then you may want to provide them with some supplements or pheromones to help reduce their irritated behaviour.
4. Litter problems
A hugely common issue but one that needs addressing, litter box problems can be the result of many things, including medical conditions and conflict with other pets in the home.
Solution: If your fluffy friend has trouble using their litter and tends to urinate elsewhere - be proactive - take your cat to the vet to check for any health problems.
Otherwise, it may be that they don't like the litter you are placing in the box, in which you might want to buy an unscented litter that feels more natural for them to use.
In the case of a disagreement with other kittens in the home, ensure that each of your feline friends has their own litter box that they can use in comfort and privacy.