Written by

NewsServices.com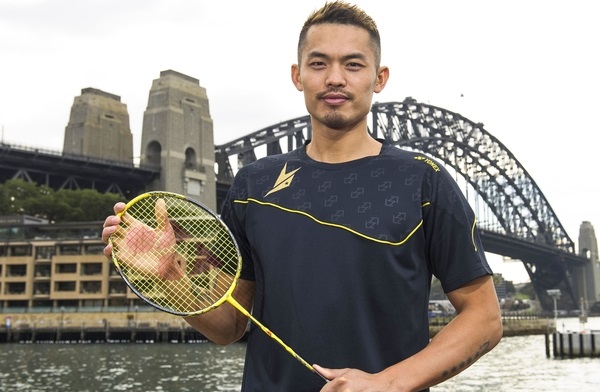 Sport is synonymous with the Australian culture, providing many beneficial foundations for players in important areas such as exercise, comradery, and social interaction. Though not everyone has the chance to make a professional career in the sport they love, there are a range of amateur leagues which can provide you with the opportunity to remain involved in your favourite sport. Not only does playing sport keep you fit, it helps to promote motivation in other areas of life as well. Here are some of the most popular amateur sports being played in Australia right now.
Football (Australian Rules)
Australians love a good game of 'footy' and as one of the most popular sports in the country, Australian Rules Football, known colloquially as Aussie Rules, can be hard to avoid in some parts of the country, especially the southern states. Australian Rules Football is played in every bastion of society, from primary school all the way up to the professional leagues known as the Australian Football League or AFL. Aussie rules, like most sports on this list, is a great way to keep fit and make friends, which is why many people continue playing beyond their school years. As a heavy contact sport, many tend to give up playing as they get older in favour of spectating - unsurprising given there is virtually a five-way tie for favouritism to win the AFL Grand Final between Brisbane, Melbourne, the Bulldogs and Geelong - but the love of the game still remains. There are amateur leagues of Aussie Rules all around the country for age brackets ranging from young kids and teens to adult leagues, while the AFL Grand Final is one of the most watched sporting events in the country.
Basketball
Basketball is considered to be an immensely popular sport around the world, most notably in the USA, but the popularity of basketball in Australia came with the rise of superstars like Michael Jordan and Magic Johnson in the 1980's. Since then, basketball has experienced continuing popularity for players of all ages. Every state in Australia offers a collection of amateur basketball leagues which can be found on the Basketball Australia website and there is also a growing number of wheelchair basketball leagues in Australia as this derivative of the sport has risen in popularity as well.
Cricket
Being able to turn on a dime and a keen eye are all a part of the intricacies involved in a game of cricket. Whether it's a game in the backyard or an international test match, the skills required for this highly competitive sport are both extensive and diverse. Cricket has been around for hundreds of years. It was initially developed in England where it evolved over the centuries into the game that we know today. It's a great game for kids as it helps in the development of hand-eye coordination skills and a team player attitude from a young age, but we know that adults love it too. With cricket clubs for all ages throughout Australia, this is easily one of the most favoured sports in the country, and the significant boost to tourism which international cricket has is testament to its popularity.
Tennis
Tennis has been in the Australian eye for over 120 years. Thanks to Australia's temperate climate, outdoor tennis is the most favoured version of the game here, but there are also indoor tennis gyms located all around the country supporting continuous play, regardless of weather conditions. Since the first Australian Open was played in 1905, Australia has been producing tennis champions and there's nothing we love more than to dream big, following in the footsteps of our national sporting heroes. Australia conducts tournaments for amateur tennis players between local clubs, schools and at state-level in the competitive arena and continues to be inspired by the number of Aussie's rising to fame in the game.
Swimming
Swimming is the go-to sport for strength, speed, and endurance training. Most Aussie kids begin swimming as part of their primary school education, and many choose to carry on with the sport by joining local clubs and swim teams. Aussie swimmers have been greatly inspired over the years by the professional Australian swimmers such as Dawn Fraser, Kieran Perkins, and Ian Thorpe who have competed and won at Olympic level. Due to the compulsory swim training in their younger days, swimming is most popular as an amateur sport with children and teenagers. Swimming is also used as a cross-training tool for players of other sports including football and rugby and is regularly used in rehabilitation from injury.
Choosing the right amateur sport
These are only a few examples of the more popularised amateur sports leagues but in a country that is defined by sport, you can find an amateur league in just about anything. Other sports with popular leagues include golf, rugby league and union, ultimate frisbee, table tennis, soccer and volleyball. You will never have to look far to find a sport you can participate in, take a stroll to your nearest sports centre and you'll be sure to find something that will interest you.