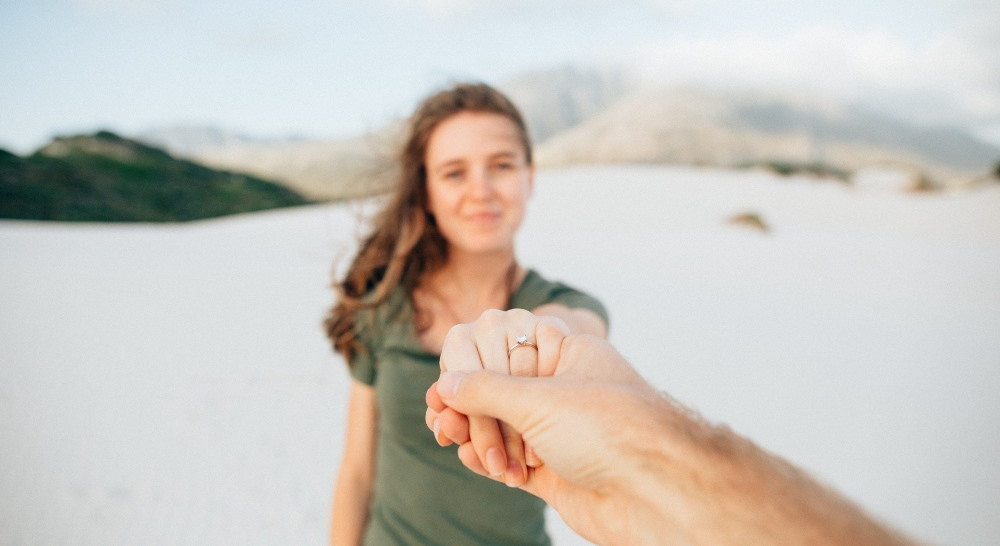 Proposing the one you love is a big step, especially if you're a sweet soul who loves all things related to romance. Even if you're not romantic, chances are that your partner will have more appreciation for an elaborate and well-thought proposal. Meaning, before you propose, it's important to come up with a nice locale to pop the question there, and possibly, include some decor to boost the atmosphere.
Australia is a country of joy, gorgeous nature, and adventure, so if you're there, or you plan to visit soon, here are some of the best places there that are also perfect proposal spots.
Cable Beach, Western Australia
Located at the coast of the Indian ocean, this gorgeous beach is an amazing classic proposal location, especially if you both adore sunsets, white sand, and pure turquoise water. The closest tourist town is Broome, located only 3 km away from the beach, so staying there is a great way to get introduced to all the stunning wonders that Australia has to offer. The beach is also home to a club and resort, so if you want to get pampered to the full, feel free to stay there while visiting.
The Grampians, Victoria
This place is one of the most beautiful indigenous parks in Australia. Therefore, if you and your partner are true nature enthusiasts, then proposing at this place makes perfect sense. There are many waterfalls, one of them being Mackenzie Falls, the largest one that flows throughout the whole year. That's why this park is a lovely way to plan your proposal, especially if you love the quiet, peace, and comfort of nature around you.
Barossa Valley, South Australia
This valley is one of the best-known wine-making regions in Australia, and since wine and romance tend to be intertwined, then it makes sense why this place is on this list. With more than 150 wineries, Barossa Valley is a cozy and elegant place to pop the question. You can even go a bit further and book an air-balloon ride while using marry me light up letters on the ground, as that will create a uniquely romantic setting for a proposal. After you come down, you can treat yourselves to some wine and a gourmet dinner to celebrate the happy milestone in your relationship.
The Whitsundays
The Whitsundays are a group of 74 continental islands of varying size right off the central coast of Queensland. They're also close to well-known The Great Barrier Reef. There are also a lot of spa and hotels available, so if you're planning a romantic getaway to propose, then The Whitsundays are a perfect solution. The Whitehaven beach is also a wonderful picnic spot, or if you want to go all in, you can fly over the Heart Reef and get down on one knee then. Proposing while flying over the heart-shaped mini island is probably one of the most romantic gestures so feel free to consider it if you're aiming to propose.
Noosa Heads
Noosa Heads is a cute and picturesque small town located on the Sunshine Coast of Queensland. Therefore, if you and your loved one love outdoor activities such as hiking, horse riding and cruising the river, then this place is just right for you. Noosa River and Noosa Canal allow you the option of renting a gondola and enjoying a romantic ride in a truly outstanding way! After all, who wouldn't like being proposed while riding a gondola? So, if going to Venice isn't an option right now, then Noosa Heads is a perfect way to get that ring out during the magical gondola experience.
Final thoughts
Planning the proposal can be a little challenging, especially if you want it to remain a surprise until the very last moment. In case you live in Australia, or you're intending to go there soon, these places are great for getting down on one knee and proposing. They offer romance, nature and the atmosphere of love and coziness which is why you should consider one of them as your perfect proposal location.