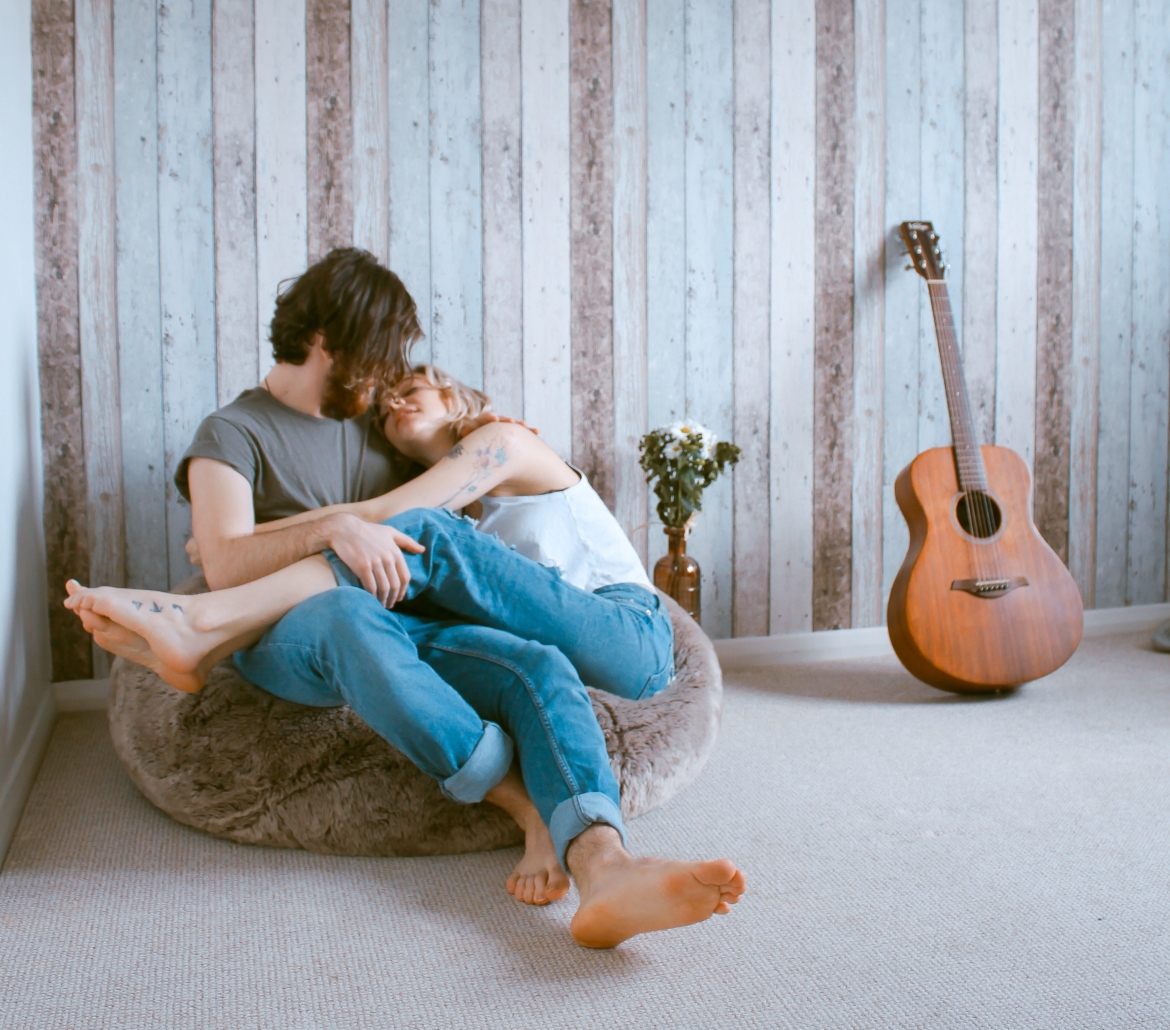 The coronavirus pandemic has unfortunately impacted the way we connect with others, forcing us to grow a bit more distant than usual. For this reason, it's now more important than ever to foster that love and affection we share with our partners, and Valentine's Day is truly the ideal occasion to plan something fun, romantic, and special. In case you've chosen to stay at home on Valentine's Day instead of going out this year, here are some date night ideas you could utilize for the best and most romantic evening:
Have a spa day at home
We could all use a bit of relaxation and indulgence after a pandemic, and what better way to do that than by organizing a DIY spa day at home? If you and your partner are craving some enjoyment and tranquillity, you could put on some soothing music, light up scented candles, give each other mani-pedi treatments, opt for face masks, or even take a lovely bubble bath together.
If you'd like to take this spa experience one step further, however, you could also hire a professional masseuse to come to your home and give you a heavenly couples massage. If not, you could always give each other wonderful massages; just remember to create the right atmosphere with lit candles, aromatherapy, and scented oils.

Plan a fun cocktail night
In case you like to experience relaxation in a different manner, however, it might also be a good idea to plan a cocktail night with your partner. Whether you decide to hire a professional bartender for a cocktail tasting experience, or even find some delicious cocktail recipes you could try making yourselves, this idea is a fun take on the regular wine and dine date night.
You can then combine this cocktail experience with some tasty appetizers, an at-home karaoke session, by creating a dance floor in the living room, or by recreating a DIY version of any other activity you might enjoy on a night out. No matter what you choose, such a lovely evening will undoubtedly make Valentine's that much more exciting this year.

Experiment with intimacy
Physical intimacy is a natural aspect of any relationship, and changing things up every once in a while doesn't only make for an exceptional Valentine's Day, but it also helps to add some spice to your usual routine. For that reason, you might want to try something new this February.
For instance, you could try out new positions and new locations in your home, surprise your partner with new sexy lingerie, or even experiment with secret fantasies you might have. It might also be a wonderful idea to include stimulating sex toys into the evening, allowing you to experience new forms of pleasure with your partner, and turn this Valentine's Day into an unforgettable occasion.


Plan a luxurious dinner
Even though a dinner might be one of the most classic Valentine's Day ideas, it usually involves going out to fancy restaurants, instead of staying at home. However, chances are high neither you nor your loved one will be in the mood to cook on this occasion, especially after being forced to make your own meals every day during the lockdown.
In that case, the best thing you could do is hire a private chef who will be able to create a delicious meal for you and your partner to enjoy, while giving you a unique and luxurious experience you could cherish forever. Just don't forget to create the right atmosphere by dimming the lights and lighting up some scented candles, in order to keep the romance alive throughout the evening.


Set up an outdoor cinema
With warm temperatures and a light, pleasant breeze, the end of summer is truly the ideal time for those enjoyable evenings spent outside. If you're lucky enough to have an outdoor space, whether it's a wonderful garden or even a more spacious balcony, consider taking your regular movie night outside.
Set up a projector, create a great seating area with soft and comfortable pillows, stock up on your favourite drinks and snacks, and play some romantic movies you'll both enjoy. Although still a classic date night idea, simply changing up your location for a romantic movie night might make for a more unique and memorable experience this Valentine's Day.
Whether you were forced to spend Valentine's Day at home this year or it was your personal choice, that doesn't mean the night has to be bland and boring like most. There are still plenty of date night ideas you could try with your partner, and make the occasion that much more special and romantic.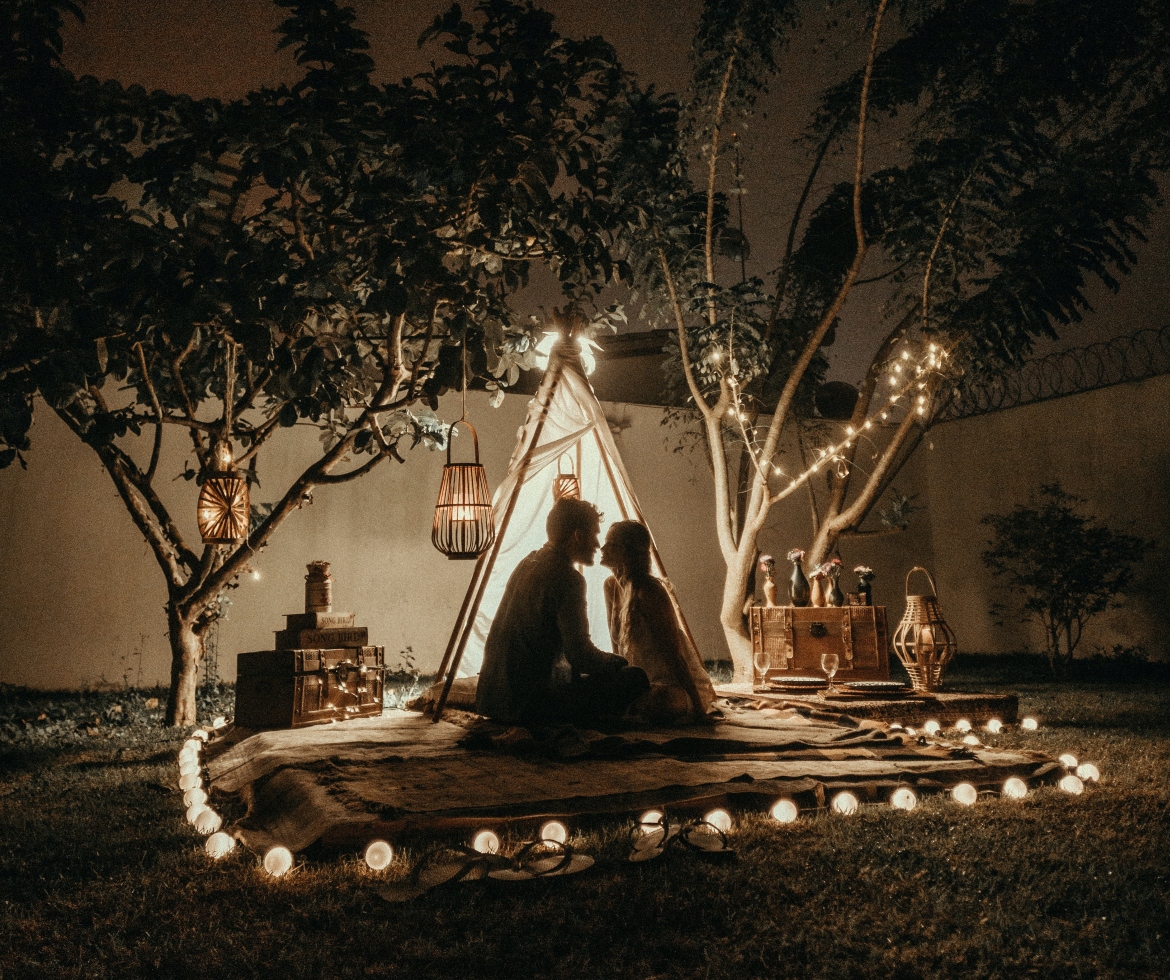 g