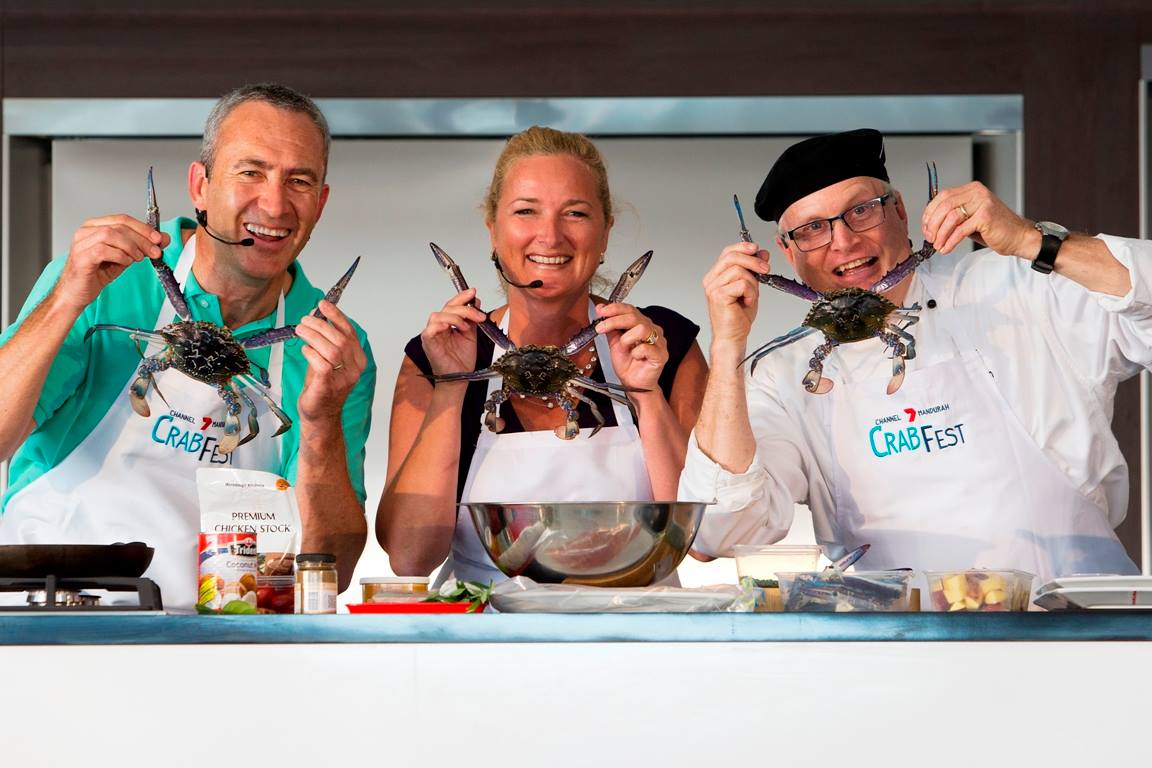 The Channel Seven Mandurah Crab Fest presented by LiveLighter will explode onto the local scene for the 18th year on March 19 and 20.
Thousands of local, national and international visitors are expected to make their way to the heart of Mandurah for the City's signature annual two-day festival, which has drawn crowds in excess of 100,000 people since 2011.
The inaugural Crab Fest was held in 1999 on the Western Foreshore, and was a replacement for the Mandurah Kanyana Festival, held from 1966-1988. In 2001, Crab Fest moved from the Western to the Eastern Foreshore to allow for better connections with the business community and transport infrastructure.
From these humble beginnings, Crab Fest has grown to become the biggest free regional community event in Western Australia, all set on the stunning backdrop of the Mandurah Estuary. This demonstrates Crab Fest's contribution to the liveability, economy and overall image and identity of Mandurah.
Crab Fest has a long history of offering a unique experience for all ages and tastes, and this year's event will be no different.
The finishing touches are being made on a stellar festival line up, including a huge range of food experiences, entertainment, art, market stalls, community projects and fun for the whole family.
In 2011, the Good Guys Cooking Stage was introduced to Crab Fest and was a big step forward in growing and strengthening the food component of the festival. This addition, along with an increase in celebrities attending thanks to long-term partnership with Channel Seven, resulted in attendee numbers exceeding 100,000 for the first time.
Since then, the food and dining element of Crab Fest has grown, and now includes a Long Table Lunch, wine and cheese tastings and barista competitions. A number of new food experiences have been introduced for 2016, including a Progressive Dinner Cruise and a High Tea under the iconic Moreton Bay Fig Tree.
This is all in addition to the amazing gourmet food vendors and market stalls – many of which use fresh, local produce to create their dishes.
Other exciting attractions of Crab Fest include live entertainment throughout the weekend across three main stages and two secondary stages, cooking classes and demonstrations, a children's dress up competition, art workshops, an En Plein Air competition, licensed bar areas, youth activities and a fireworks display.
Festival goers also have the opportunity to purchase fresh crabs to eat at the festival or take home to enjoy.
The festival footprint now extends to the Mandurah Ocean Marina, including a vintage car display and gaint sandcastle at Keith Holmes Reserve.
Crab Fest is supported by the State Government through Tourism WA's Regional Events Program, made possible by Royalties for Regions. The festival is also proudly sponsored by Healthway promoting the LiveLighter message.
For more information on the festival go to www.crabfest.com.au.