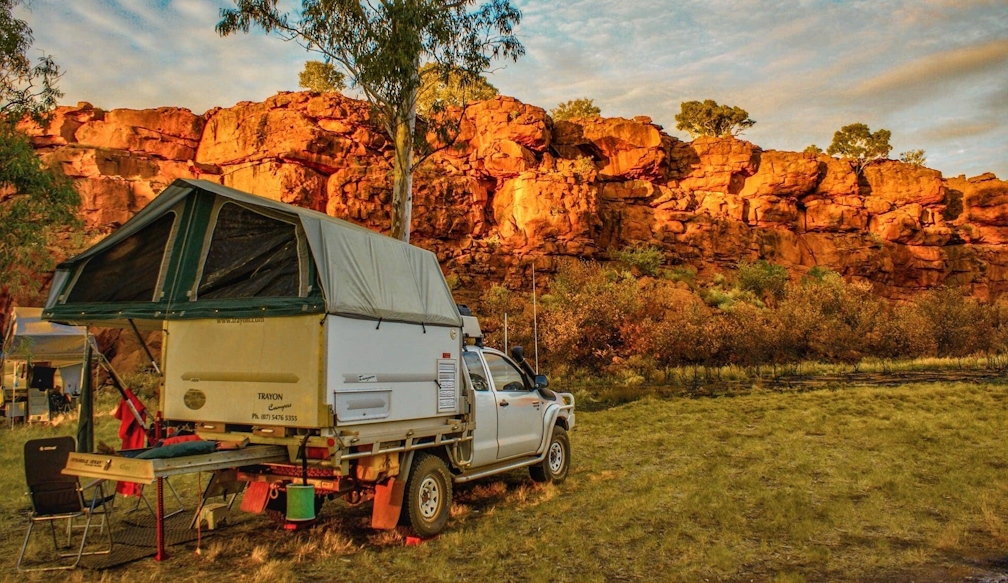 Cooper and Makayla are self-styled "Digital Nomads" working remotely and uploading TikToks from fabulous remote beach locations, parked in their "retrofitted" offroad campervan. They took their followers on a journey, renovating an old offroad camper into the ideal office and living space, so they could work anywhere and live the dream. And TikTok is hungry to know more.
#CamperRemodel had just over 53 million views on TikTok this week. 53 million people tuned in to two-minute videos demonstrating how young couples like Cooper and Makayla picked up a "vintage" camper at a scrap yard and renovated it into a cute little home away from home. There are tips for colour schemes. There are tips for adding gas supply and state of the art kitchens. There are tips for building onto the back of old campers to give yourself more storage. What is lacking in all of these cute little retro-style, retrofit-outs - is any consideration of caravan and camper weight distribution.
Campervans are Engineered for Safety
Unlike TikTok Influencers, Campervan designers face a serious challenge. Balancing lifestyle features with safety features is the number one issue for professional campervan engineers. Campervan designers calculate the weight of van features and determine layouts not just based on ease of use, but safe maneuvering. By removing the lightweight features originally installed in older vans and replacing them with heavy timber beds, overhead storage and stainless steel appliances (often with gas tanks) these snappy young renovators risk a van roll.
"Any industry professional will tell you, it doesn't matter if it's a topline motor home or a cheap and cheerful caravan, the weight distribution and balance is essential to safe driving and towing. Some of these influencers are building "second floors" and "rear storage" with no consideration to the risks to their families." said a spokesperson from Offroad Campervan Design Company Jawa.
The Offroad Campervan Double Whammy
"Work anywhere" doesn't get you a lot of follower engagement if the anywhere is 'the side of a major highway". Anywhere is sweeping views from remote mountain tops, it's sandy beaches or cute little "off the beaten track" villages. To get to the all important "anywhere" these TikTok influencers are taking their vans off road. They're navigating tricky mountain turns. They're travelling to places where a van in trouble, cannot be towed or rescued.
Australia's Unique Engineering Challenges
Australian offroad campervans pose even more safety challenges thanks to our "not so friendly" environment. In all those 53 million views, nobody mentioned the dust filtration system, nobody mentioned tow considerations, stabilising features and emergency communications equipment. Making a home away from home must extend beyond curtain choice, and bring the safety of home to the road too.