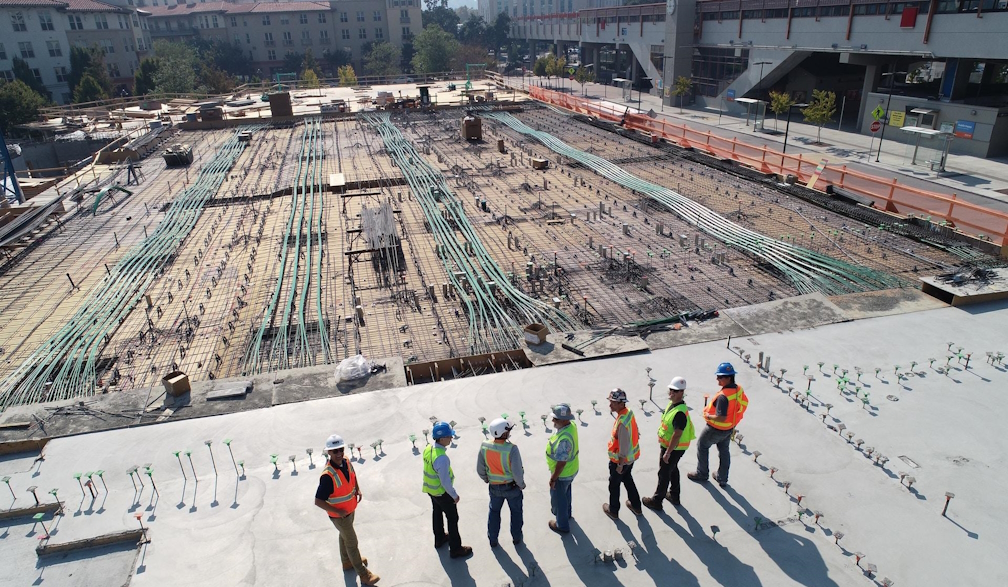 With Australia's unemployment rate increasing and the phrase "cost of living crisis" becoming an everyday household term, many Australians are wondering how to improve their chances of getting a steady job.
There are many skills that are currently in demand, so Australians who are struggling to gain employment may look at advancing their skills in these areas to increase the chances of being noticed by potential employers.

Medical and Science
Professionals in the healthcare sector, including midwives, psychiatrists, physical therapists, aged carers, disability carers, occupational therapists, medical imagining professionals, optometrists, speech pathologists, surgeons, podiatrists, general practitioners, and registered nurses are in high demand. Unsurprisingly, the global pandemic increased our need for qualified and compassionate professionals in the healthcare industry. Nurses are currently the most needed position in Australia.
Those with an interest in this area may consider pursuing a career in healthcare if they're passionate and understanding of the ins and outs of the healthcare system.
Similarly, Australia is in need of scientists, which often overlaps with healthcare. Medical lab scientists are needed, as are those with skills in areas such as chemistry and biology.

Business
Business is a broad term, describing aspects of any of the other mentioned industries. Every other industry- whether healthcare or education or retail- needs management and business professionals, as well as those knowledgeable about project management, accounting, advertising, finance, human resources, and more.
Those looking to acquire these skills may find their perfect solution in the form of a Master of Business Administration. The skills learned in an MBA are versatile and can carry on to almost any career path. Additionally, if you aim to find degrees that will help you start your own business, an MBA is the ideal starting point.
Another bonus of pursuing an MBA is the salary increase. Whether or not you're in a job that will make the most of your MBA, you'll bring some very valuable skills and knowledge to the table, and get a pretty sweet income. MBA graduates are sought after by Australian employers, so the job prospects after completing an MBA are good.


Education and early childhood care
Secondary school teachers, childcare workers, university teaching staff, and special education professionals are currently in high demand. If you're passionate about education or children, you may seek a career in this area.
Sports coaches are another in-demand position, so if you're an athletic person and traditional classroom teaching is not for you, coaching children may be your ideal career.


Trade and engineering
A number of trade skills, including electricians, glaziers, miners, panel beaters, landscapers, gardeners, carpenters, mechanics, plumbers, metal fitters, boat builders, surveyors, welders, painters, bricklayers, plasterers, and tilers, are in massive demand right now. These skills are falling out of popularity but are necessary services all over Australia and beyond.
Additionally, civil, industrial, mechanical, mining, chemical, and electrical engineering skills are all needed currently. And the trade and engineering industries need construction managers and consultants. Those with trade or engineering skills who are looking to upskill in their industry may find more job prospects by seeking a business degree in order to become a manager in this field.


IT
This industry is booming and Australia is in need of systems analysts, database administrators, ICT security specialists, computer network professionals, and software and applications programmers. If you're tech-minded, you might consider honing your skills and meeting some of the demands in this industry.

Culinary
Chefs are in short supply in Australia, so culinary skills are very valuable and hireable right now. If you're passionate about cooking you may want to upskill in this area by getting a qualification in the culinary industry.

Legal
Another in-demand skill set in Australia is legal qualifications. Individuals with these skills can seek a career as a solicitor, barrister, or lawyer.

Animal Care and Natural Science
Veterinarians, animal attendants, environmental scientists, agricultural, geologists, life scientists, and forestry professionals are also needed currently, so if you're passionate about animals or the environment, you may seek skill building in this area.

Finance
Another industry seeking employees with money and numbers skills is the finance and accounting industry. If you're good with maths, you may seek a profession as an accountant, treasurer, mathematician, statistician, actuary, or economist.