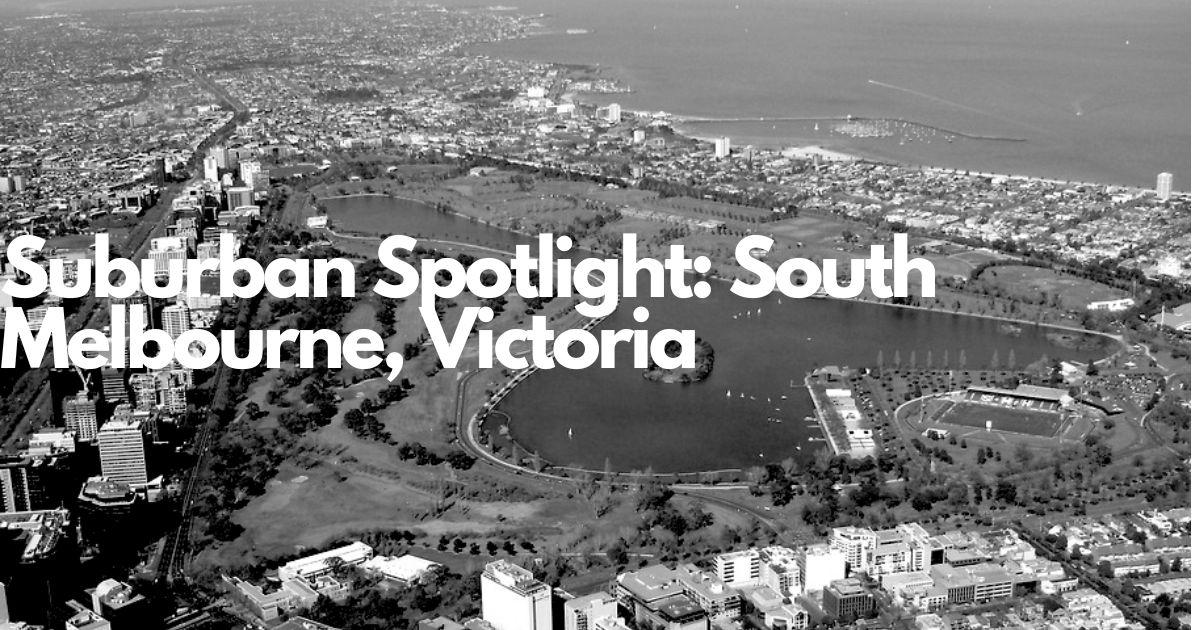 It may come as a bit of a surprise to non-locals but South Melbourne is a hot spot of Melbourne culture and cuisine. There is so much to find here that you might not realise is there if you aren't a local.


An Historical Locale
Two hundred years ago, South Melbourne was largely swampland and formed a traditional meeting place for native tribes of the Kulin nation. In the 1840s colonial settlers pushed out the indigenous population, renamed the area Emerald Hill, made the place their home, and quickly discovered gold in the area. In the 1850s the gold rush turned the place into a slum, with many of the buildings being portable iron houses - some of which are still around today! Having been designed for a British environment, these houses were hot, stuffy, and poorly suited for the needs of Australians. Nevertheless, these iron houses of South Melbourne are some of the only surviving buildings of this type anywhere in the world and are an important point in British history. Another building raised in the gold rush that is still around today? The See Yup Temple is a perfect example, being built in 1856 to cater for the growing Chinese population.
In 1872, South Melbourne became a town and a decade later in 1883 it became a city and changed its name to South Melbourne. By this time a lot had changed. Melbourne's second oldest railway line ran through it, and it had become a place for wealthier residents, with a number of gardens springing up around the place. Over the next hundred years, South Melbourne went through periods of gentrification, industry and more gentrification. Today many of the houses are heritage listed, with most dating back to the 1960s but a small handful dating back to the 1800s, such as the iron houses and temple mentioned earlier, but also other buildings like the historic town hall. And those industrial zones we mentioned? Torn down and converted into high-rise apartment complexes, catering for a population of more than 11,000 people. Today all of this history can be found at the Emerald Hill Heritage Centre,


Where To Go In South Melbourne
But there's a lot more going on in South Melbourne's Postcode than just a rich history. Clarendon Street is locally famous for its cafes and highly trained baristas - if you've ever heard about how Melbourne is the place for good coffee, this is the heart of that good coffee. You can spend weeks going up and down these streets and not visit the same place twice - and you won't be disappointed. You can enjoy both local and foreign cuisine, you can take a walk down the beach, and there's even a small, hidden art gallery not too far away from the main strip.
The main attraction of South Melbourne is undoubtedly the South Melbourne Market. It's here that all the local restaurants and cafes get their fresh ingredients and it's just as accessible to the average consumer! And of course, we mean 'consumer' in a literal sense, the food is absolutely incredible. And while you're there maybe check out the other stores in the area.
But of course, all of this is a mere hop-skip-and-a-jump away from the real greatest attraction in South Melbourne:


Montague Street Bridge: The Most Famous Bridge in Melbourne
This one needs no explanation - or rather, it's more fun to discover it yourself. We're just going to leave a fun little link here and strongly encourage you to follow it up with a Google image search to see for yourself.


How To Get There
The main ways to get to South Melbourne are by the 75, 91, 12, 109 or line 1 tram services - which for foreigners who haven't taken a tram ride before might be an experience unto itself. Personally, we recommend the number 1 tram. It runs straight past Melbourne Central and Flinders Street Station, goes straight down Clarendon Street, past the market, and ends at South Melbourne Beach - the perfect tram for a whole day outing. Of course, you could always drive, but parking is limited and unless you're a resident, most parking spots only last for two hours. Speaking of residents…


House Prices in South Melbourne
If you're looking for somewhere to become a permanent resident and if having a local market, being close to the city and right next to a slice of history sounds fantastic, then South Melbourne is a gold mine. It's also one of the few areas around Melbourne where the average property price is dropping slightly. In 2023, the average home price sold for $1.47 million, down 3.6% since last year. Units are an even better deal, sliding it at $600,000 and down 9.1% from last year. For the average punter, this might still be outside of the price range, but South Melbourne is one of those places that normally goes up in price thanks to its location, so if you have the opportunity it truly is one of the best inner-city buys in Melbourne.