Written by

NewsServices.com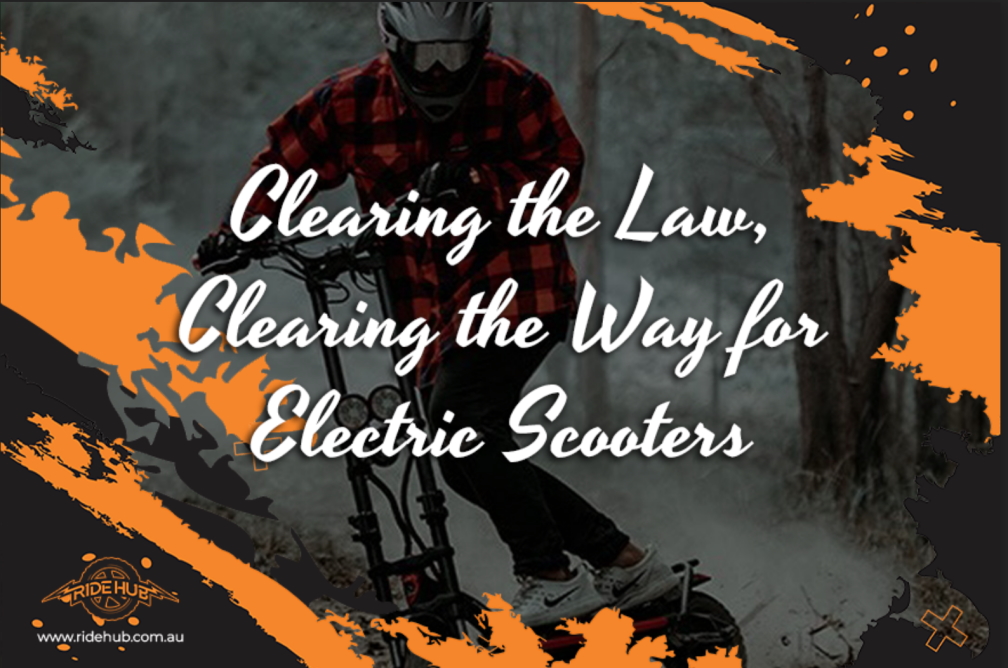 Clearing the law is clearing the way for electric scooters, because the truth is that electric scooter riders are often fined even up to thousand of Australian dollars for rules they were not even aware of, or if they were, they misunderstood it. When the law is clear, then the way is clear for both the riders and the surrounding civilians.
What are these heavy fines anyway?
Heavy fines have been handed out like coupons at a grocery, except it's getting costlier and costlier.
A number of the complaints are coming from South Australia where powerful e-scooters fall under a category called 'motorized wheeled recreational devices'. Being 'motorized' suddenly changes everything and under the South Australian law, these devices cannot be registered or insured so basically they are illegal and cannot be used in public locations, however they can be used along the coast between Kingston Park and Outer Harbor.
To further illustrate the on-going fines, Grantley John Stevens, the Commissioner of the South Australian Police said the police have given out about 230 fines to e-scooter users involved in the schemes allowed by councils. Not amused by this, Stevens himself speaks up, "It's my view that police have got better things to do than to be targeting people who are probably not aware of the fact that they are breaching the regulations."
He adds, "I think when you have this anomaly where you can purchase something that you believe you can use in a legitimate way, yet you're actually contravening the law, we need to be more clear or we need to revisit the legislation and find a middle point where people can take advantage of this global trend,"

A Reddit user reported in the previous month that the police had fined him $1,900 AUD on Marion Road in Marion for riding his privately owned e-scooter in a bike lane near a scooter store. Riders who had been camping out near Scooter Hut were also fined on the same day.
Traffic lawyer Karen Stanley described the current laws as "a hot mess" and pointed out, "I think it's really mean for the police to be slugging people nearly $2,000 because of a law that they didn't know," she said.
Premier Peter Malinauskas said he was not aware riding a privately owned e-scooter was illegal until recently. "I wasn't aware of the fact until recently that that was illegal," he said, "because most people would see e-scooters in Adelaide in operation now — the hire version which are perfectly legal and entirely authorized — and assume that the same applied to privately owned e-scooters."
Indeed, fast e-scooters in South Australia can be bought to be used on private property but are illegal to ride on roads, footpaths and bike tracks except in areas where several Adelaide councils have allowed them to be used when hired from a private operator.
On the other hand, South Australia Police has an exemption to use e-scooters for officers to get around the Adelaide CBD and North Adelaide that runs until 2024 because "They've proven to be extremely useful and they're a great device for police to be more mobile and to get from one location to another or search areas within the CBD very quickly — a very effective tool," says Stevens.
In conclusion, privately-owned e-scooters are not allowed to be used in public spaces and are causing a ton of confusion.
Definitely as Stevens said, "We need to get that balance right. The laws around them [e-scooters] should be changed or clarified." He continues to say that new laws could be introduced next year with provisions to keep pedestrians safe. Good news is that the state's premier, backed by a call by the police commissioner, confirmed it as well and it will be looked at next year and the legislation around them could be reformed.
South Australia is looking forward to the revisions that will be made in the following year because of the positive effects electric scooters have already shown.
Robert Simms, Member of the Legislative Council in the Parliament of South Australia, who over the past decade has been a passionate advocate for progressive values and South Australian communities at every level of government said, "What we know is that cars are a huge source of carbon emissions here in South Australia and we need to encourage active transport [like electric scooters] and public transport."
The hired e-scooter scheme in Adelaide City Council is due to end on December 31, while the exemptions for private operators in Unley, Norwood Payneham and St Peters, and along the Adelaide foreshore, run into 2023.
E-scooters are allowed for widespread public use in Queensland and the ACT.
What's the solution anyway?
At the moment, the only solution there is, is to beef up on the news and information regarding laws on electric scooters in South Australia (or wherever you may be in Australia) before getting on your amazing e-scooter. It is always important to make sure you know the Australian rules and regulations rather than be fined. It is always better to be safe than sorry.
Where can I get an e-scooter anyway?
Ride Hub Australia, Home of the Electrifried Beasts (E-rides) carries top-notch brands like Bird, Bolzzen, Ducati, E-Glide, Inokim, Kaabo, Mearth, Mercane, NanRobot, Segway and Xiaomi.
To stay updated, follow the social media accounts of Ride Hub Australia.
Ride Hub has 2 branches for you to visit:
Macquarie Centre in CNR Herring Road & Waterloo Road North Ryde, NSW 2113. 129 Victoria Avenue, Chatswood, NSW 2067.
For any purchases made at the Ride Hub Australia mall store, paying is as convenient as it is secure. The payment options include cash, cards like American Express, Mastercard, Visa and online platforms like Apple Pay, Google Pay, Shop Pay, and PayPal.
Ride Hub also provides customers with FREE SHIPPING if they decide to buy online. Note: Shipping delivery times depend on the location. It takes 2-5 business days to ship to NSW, while it may take 7-10 days to ship to Tasmania. Please expect delays that may occur depending on surrounding circumstances.
Price Match Guarantee: Get in touch with Ride Hub Australia and send Ride Hub a link of another store's offer for a price match which is subject for approval. (Note: electric scooters only, not applicable to accessories and parts.)