Written by

NewsServices.com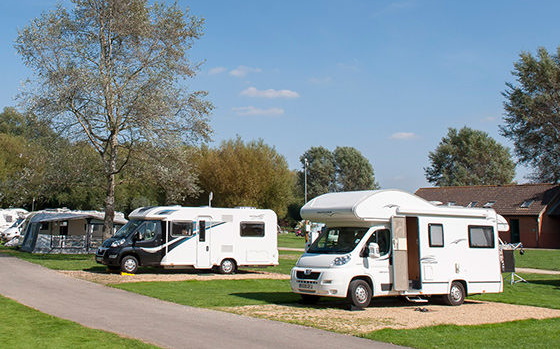 As you may know, living in a motorhome is a fun and adventurous lifestyle with numerous advantages. This way of life entails living in a recreational van with a sleeping compartment. There have been a few misconceptions about this lifestyle, despite the fact that it is built on simplicity and freedom. One prevalent misconception about RV living is that it requires a lot of money to live in one. While some wealthy individuals like the experience, the assumption is both conclusive and incorrect.
For newcomers, the motorhome lifestyle can be somewhat demanding, and it can also be quite expensive. However, living in a motorhome does not preclude you from earning money; in fact, you might earn more money while having fun in your recreational vehicle. Yes, you may work certain jobs while on the road, which you may not have realised. This article will discuss several probable full-time job alternatives for full-timers.
When travelling in a motorhome, there are four great ways to make money.
Of Yet, you may still be perplexed by the notion that motorhomes are almost as likely as other people to get work. However, the sooner you understand this as a full-time or aspiring motorhome traveller, the better off you'll be on the road financially.
When travelling in your RV, here are the top four jobs to consider:
Telecommuting: This is a work arrangement that allows you to work for a firm from the comfort of your own home or, in this case, your RV. You will be paid a pre-determined wage, but you will be free to take on various jobs and assignments without ever having to enter the organisation.

Online Freelancing: Freelancing is probably one of the greatest remote professions available today, owing to the numerous perks it provides. Freelancing allows you to be your own boss, and you may get started by applying for jobs online. Plus, there's more. This position is multifaceted, requiring the skills of authors, designers, artists, performers, and others.

Workamping (Work Camping): While this may not be the most popular job today, it is a phrase that campers use frequently. Workamping may be your best option if you prefer real employment over online ones. Working on campgrounds is all that is required for this profession, and it is advantageous because it eliminates the need to pay for camping. Imagine having a source of income as well as a free parking spot for the duration of your contract.

Blogging: Many have claimed that blogging is the best remote profession for people who travel frequently, and they may not be far off the mark. If you have a knack for telling stories, blogging is an excellent way to make money by documenting your travel adventures. It doesn't get any more straightforward than that. All you have to do is start a blog on your laptop or mobile device, and you will get paid a set sum for each click.
Conclusion
The advantages of working from the comfort of your motorhome while travelling across the country are evident. They provide you with more than enough money to keep you afloat. However, the best thing is that you can work from the comfort of your RV. This post has highlighted the best occupations you can have as a full-time RV travelling.
New and Used Motorhomes
View our range of new and used motorhomes for sale.