Written by

NewsServices.com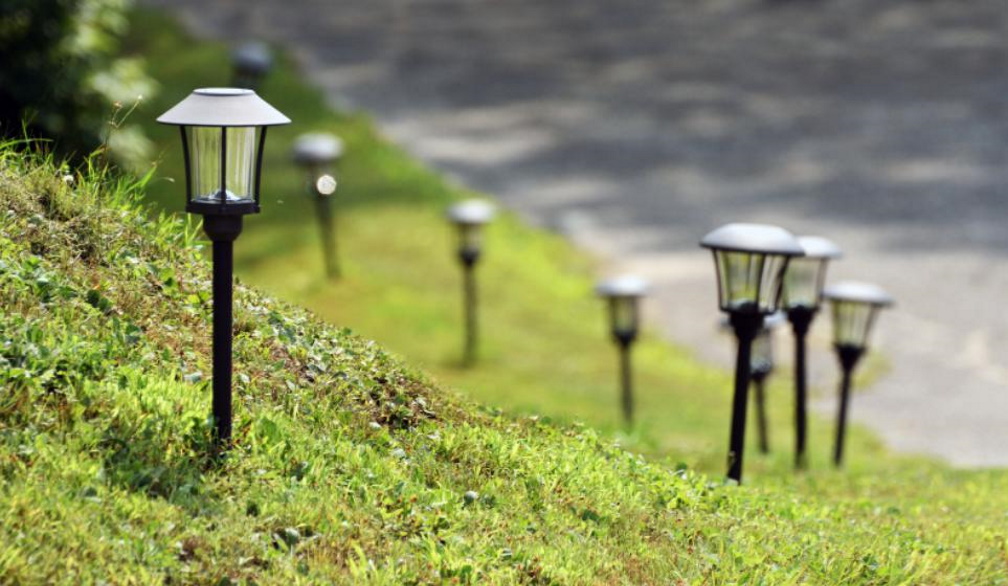 Parks and playgrounds are places where friends and families can get together. Children love to play on the playground, run in a field or walk along trails. People enjoy parks to connect with nature and they try to get out to a park as often as they can. Since most parks are not well lit, they are often closed at dusk because the cost of lighting is prohibitive.
Solar Lighting Systems for Parks
Solar lighting is a great option for parks because the lights will come on at dusk and then turn off at sunrise. The option of solar lighting ensures that the park is well-lit and that the people who are using the park are safe and can see what they are doing. Lighting can prevent injury and ensure that children can be seen and accounted for.
Safety Factor
Solar lighting can also provide safety for those who like to walk in the evening when the sun is setting. This lighting provides enough light for people to be able to see where they are walking and ensure that they are safe and secure. As people are using the park in the evening, the solar lighting ensures that they can see their surroundings. This allows for people to be able to get out and be more active during the evening whether it is after dinner or in the early evening. A nice walk after an evening meal is a great option for staying active.
Various Applications for Solar Lighting
Solar lighting systems offer light for parks and can illuminate signs, trail markers, signs that provide information and parking lots. Since solar lighting does not rely on the electrical grid, it can be installed in any location. If a park is far away from the city and is in a rural area, the solar lighting option can ensure that lighting is provided and is reliable.
The entrance to a park as well as signs that offer direction should also be well-lit and the solar option allows people to be able to find their way around a park, particularly if it is a large park that is vast. Solar flood lights are a great option for important signs and these lighting options are perfect for monument style signs too.
Solar Lighting for Pavilions and Playgrounds
Playgrounds often have pole style lighting which is mounted around the area. These light poles offer extra visibility and ensure that there are no dark areas. These lights can be operated via motion sensor so that the light is preserved and will only turn on or off when the area of the playground is not being used.
Often in playground areas there are nearby pavilions where families can gather and are able to keep a watchful eye on their children who are playing in the playground. The canopy on the pavilion often has roof mounted solar panels and batteries. The structure can be larger, but the size of it will dictate the amount of light that is able to be installed in the space.
Extra Solar lighting for Roadways and Parking Lots
The lighting system for parking lots is a much larger scale than those used for any other application. These systems are usually quite high-powered so that they will provide proper lighting for the entire area. LED fixtures offer the best visibility for security and safety for anyone who is using the parking lot and any nearby park.
Pathways and walkways should also be lit with solar lighting. The pathway and walkway lighting generally uses lower fixtures such as bollards and the overhead fixtures are mounted around 12 feet above grade. The fixtures used in these applications are a lower wattage and offer lighting to people who are using nearby pathways so that they have enough visibility to be able to walk during times when lighting is lower.
The Operation of Solar Lighting
One of the keys of solar lighting is the timing of when it is needed to be operational. If the park closes when the sun sets then the lighting should be in operation to provide visibility to park users so that they can still see where they are going. When the park is open later then the lighting is there to offer security and safety for anyone who uses the park after dark. The lighting offers parks personnel safety when they need to secure the park area in the evening.
If parks are open in the early morning before sunrise, solar lighting can have programming that ensures that the lights are on before sunrise. This helps those people who want to go for a run in the morning to be able to see their path and it offers safety while increasing visibility. Lighting can also be operated with motion sensors so that the lighting operates only when people are in the area. This ensures that lights are operational and using solar energy only when motion is detected.
Whatever your required application for solar lighting, this is a great option for any park or playground. When you work with a local solar company, the experienced people working in that company can offer you solutions to deal with any issues you might have.
Images from Orca Solar Lighting