Written by

NewsServices.com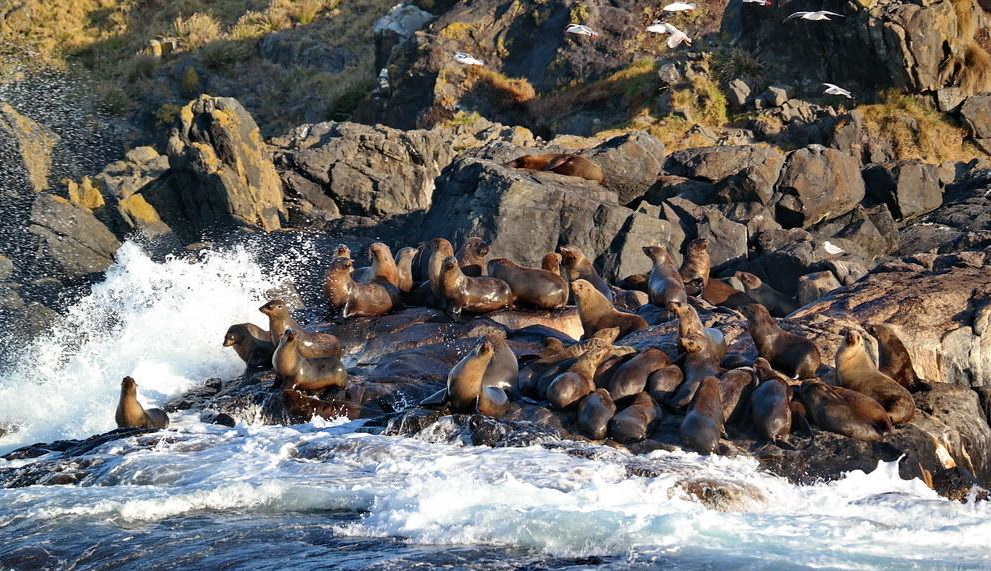 Just a short boat ride from the southern coast of New South Wales and the city of Narooma lies the adorable Montague Island – an ideal isolated getaway for anyone who wants to change the scenery and explore nature. Montague Island Nature Reserve is a popular destination among both Aussies and worldwide tourists as a mecca for wildlife and a prime destination for whale watching, penguin tours, scuba diving, snorkelling, seal dives, wildlife cruises and relaxing hikes.
So, if you're planning a trip to the south of Australia, make room in your itinerary for Montague Island and the fantastic activities it has to offer!
Pick the right time to visit
With the wide array of exciting activities that Montague Island provides, guided tours are available all year long. Depending on the season, you get to enjoy different wildlife experiences. To see the lovely fur seal colony, plan your trip in mid-spring, and pick September if you want to see penguins and whales. If you're looking to spend most of your time snorkelling, go during warmer months, in December or January.
Reach the destination safely
When you decide to visit Montage Island and possibly spend the night there, it's highly recommended you book a guided tour to ensure a safe boat ride to the island. From Sydney, it takes about 4 hours to reach Narooma and an additional 20 minutes on the boat. Canberra is even closer, only 2.5 hours away from Narooma, so plan your travel accordingly.
Take a guided tour
The best way to experience and explore one of the crown jewels of the South Coast of New South Wales is to book the Montague Island tours led by the passionate locals who grew up in the area and are well familiar with all the best places for swimming, fishing, snorkelling with the seals, whale watching, and hiking. Even if you're not an avid hiker, there's no need to worry as Montague Island is only 1.4km long and 525m wide, so you can have a perfectly relaxing walk and enjoy the phenomenal nature and scenery.
Book an overnight accommodation
With all the activities on offer on Montague Island, it might be best if you plan an overnight stay to catch a break. A night at the lighthouse is special in many ways. The lighthouse on Montague Island was built in 1881, and its sturdy granite construction has successfully resisted the effects of time. Plus, you'll be waking up to the calming sounds of the ocean splashing the shore, with the sun is rising on the horizon.
Hang out with penguins and seals
Luckily, distant Antarctica isn't the only place where you can see the cute waddling penguins. The smallest species of penguins call Australia's Montague Island their home and their population keeps growing thanks to the help of the local government and the fact they have no natural predator on the island.
Also, you can't say you've had a vacation in Australia if you haven't been snorkelling in the company of lovely and friendly seals. Book a local tour and explore the mesmerizing blue depths of the sea, and enjoy some of the most impressive underwater views. It will surely be an unforgettable experience!
Don't miss the whale watching
If you're planning to travel to Montague Island between May and November, don't miss whale watching! You can opt to find the best viewing points on the island or go up close and take a boat ride that'll take you just a few meters away from the spectacular whales.
Visiting Australia is a unique experience and planning a trip to Montague Island is an absolute must! The locals there are privileged to be living in the area as the trip to Narooma and then Montague Island doesn't take a lot of time. For any adventure seeker and nature lover, spending a lovely weekend there and getting to know this hidden gem of Australia will be a memorable experience that will have you coming back for more!