Written by

NewsServices.com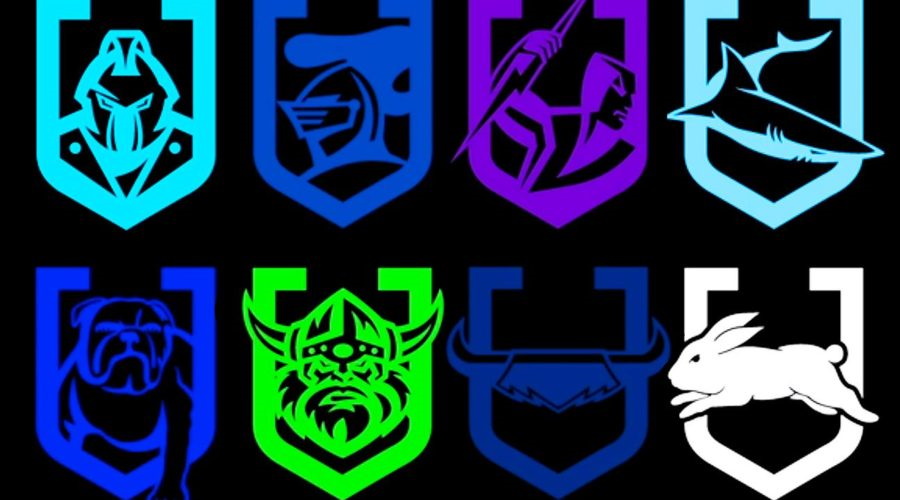 The NRL is preparing to overhaul its transfer system which is being scrutinized after a number of stars signed at new clubs without having completed their commitments at their current clubs. It's been reported that the organization is also looking into the feasibility of creating a draft even though many long-time observers believe that rugby is too different from football for a similar draft system to work. So, let's put away our Fair Go casino online login fun for right now and look into the plans for the NRL for 2022.
Transfers and Trade Windows
The NRL's controversial transfer system is being scrutinized after some of the leagues' biggest stars, including Reed Mahoney, Isaiah Papali'I and Viliame Kikau signed at new clubs before their old contracts had run out.
Most observers expect to see the idea of trade windows proposed after protects over the practice of players signing with rivals a year in advance. NRL chief executive Andrew Abdo conceded that the current system isn't working and the organization is preparing to meet with the players' union to create a new collective bargaining agreement.
The current agreement is set to expire at the end of 2022 and the NRL must find a way to convince the Rugby League Players Association that the alternative proposal is in the best interests of the game.
RLPA chief executive Clint Newton acknowledges that there's no evidence that the proposed change will resolve the current public frustration but "the reality is there is no cookie-cutter approach to trade and transfer windows [that works]…..Trade windows have not been proven to quell fan discontent. There are many examples globally where it doesn't actually reduce it.
For their part, the players feel that the NRL wants to limit their abilities to make their own choices. They note that numerous players continue to play well for their current clubs even while having signed with another club for the coming year.
Adam Reynolds, for instance, signed with Brisbane but before leaving, was a key player in helping to deliver South Sydney to the NRL grand final. "No one could have doubted Adam Reynolds' commitment." said Newton to ESPN. "So what is the appropriate time frame that is going to remove all doubt on a players' ability and willingness to put in for their current club? "I don't have any doubt that Brandon or any other player will be doing the best they can for their team."
The RLPA says that it doesn't believe that it will be possible to reduce the speculation that accompanies player movement if they implement a specific window. But, they note, it will reduce players' options for improving fan sentiment. They also note that there's no evidence that the EPL, NBA or AFL's trade windows have reduced fan discontent.
The RLPA notes that players such as Cameron McInnes and Matt Burton make it clear that the current system works well. McInnes signed with Cronulla while he was still at ACL while Burton led the Panthers to a premiership even though he made an early commitment to Canterbury. Both of those transfers would have been compromised had there been a later trade deadline.
"If you put yourself in each stakeholders' shoes," said Abdo, "you can understand each other's perspective. There are things we can do better. We'll take a long, hard look at this and we'll work with the RLPA and the clubs."
Draft
The NRL is also considering the feasibility of introducing a draft even though there are doubts about whether it would work in rugby league. Newton is skeptical, saying "When people reference other systems, the American sports draft system is fundamentally based on a high school and elite college system where franchises don't develop the country's best talent."
Newton points out that the rugby development system is completely different than that of American football and those different pathway systems would limit any effectiveness that a draft system might have. "Look at Penrith Panthers; there is no way that all of those [local] players would have played at Penrith in last year's grand final if we had a draft system in place."
New Acquisitions
A number of new acquisitions give promise that the coming seasons are going to be some of the best in Australian Rubgy's recent history.
Broncos
A brain bleed caused Cowboy Te Maire Martin to leave the 2019 season. Now he is looking to restart his career via a one-year development list contract with the Brisbane Broncos. Martin took a 18 month leave of absence after having played 13 games in the 2019 season as a twenty-year-old. Upon receiving a clean bill of health he was picked up by a local league in New Zealand and then moved on to the National Competition. Martin's contract with the Broncos is for a one-year development list contract. He is also signed with the Wynnum Manly Seagulls, the Bronco's affiliate club Wynnum Manly Seagulls, in the Hostplus Cup.
Xavier Willison has signed to continue on with the Broncos for the next 3 years. The Broncos bet on Willison despite recent knee surgery and the club is betting big on him. Ben Ikin, Bronco's head of football told ESPN, "He is one of the most exciting young forwards in the game, so for him to make this early commitment to the Broncos for a further two years is significant." Another Bronco's investment is outside back Delouise Hoeter whose contract was upgraded to that of a Top 30.
Eels
Three other promising draft picks are Eels forward Oregon Kaufusi who's two-year deal with Cronulla Sharks will begin in 2023, after his stint at Parramatta ends following the 2022 season, and Jack Arthur, a rookie playmaker. The Eels are also betting on teenage fullback Sean Russell and Cook Islands forward Makahesi Makotoa.
Dolphins
The Dolphins picked up Jamayne Isaako to bolster their goal-kicking outside back squad in a three-year deal that will begin in 2023 with the Dolphin's inaugural competition.