Written by

NewsServices.com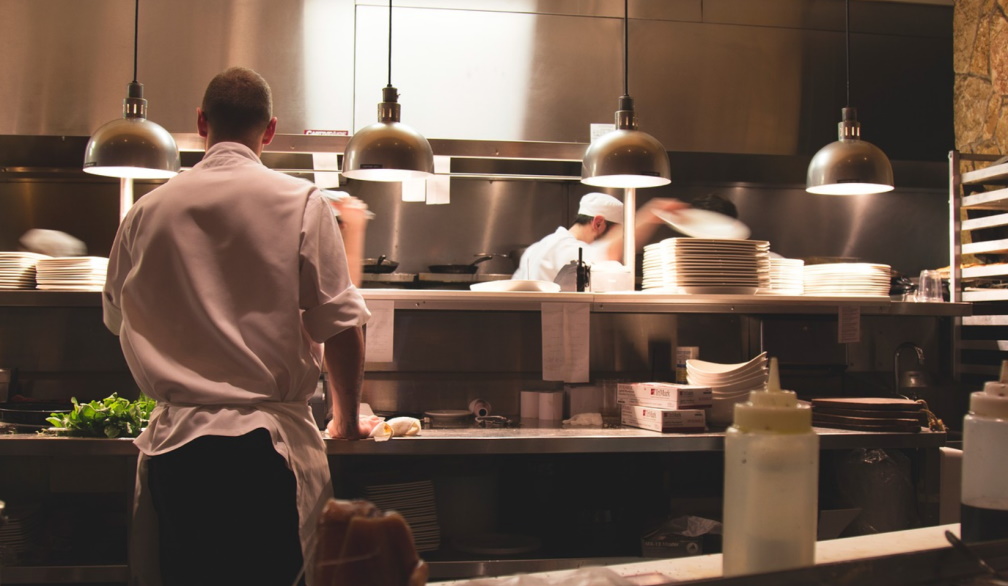 Fans of TV chefs like Gordon Ramsay will be aware of how those at the very top regard sloppy hygiene in their professional kitchens. There's not a bit of space for leftover grease, grime or dirt and they have very good reason for this --- an unsanitary restaurant kitchen (or home kitchen, for that matter) is a dangerous place for everyone concerned.
You might think you keep your restaurant kitchen clean, but are you aware of just how important that cleanliness is? Here are some of the biggest dangers that come with a dirty restaurant kitchen.
1. Health Hazards
First and foremost, an unsanitary kitchen produces unsanitary food that could impact both the health of your customers and your staff if they are tasting while cooking, or eating food from the same kitchen. You might not think anything so bad will happen, but don't forget that the source of these potential illnesses --- bacteria such as E.coli, salmonella, listeria and others --- are invisible to the naked eye. Unless you clean comprehensively and deep into every corner of the kitchen, you can't be sure that you've rid it of these nasty hazardous bacteria.
2. Fire Risk
Assuming your restaurant kitchen has exhausts, then you'll know that over time these ports get greasy. They need cleaning regularly because if not then the grease within them can potentially ignite and cause a deadly flash fire in the kitchen. Such a disaster in the kitchen potentially brings case after case of bad news.
On the one hand you'll have to deal with the cost of repairing fire damage to your kitchen, which will be difficult enough. Following that, if it were proved that it was your own negligence that caused the fire, then you might have lawsuits from any staff members or others who were injured. On top of it all, trying to buy insurance in the future would prove very difficult and expensive.
3. Inspection Failure
Another big danger of keeping an unsanitary kitchen is it being discovered by the local health inspectors. Rules are strict, and if your restaurant falls foul of them, you can end up being hit with fines and closures both temporary and permanent. Such failures will certainly impact our ability to remain within the industry moving forward into the future.
Beyond that, health department issues are a matter of public record and when restaurants are shut down for these health and safety reasons, it's a very visible and public process that can be like an atomic bomb to your reputation in the local area. Proper deep cleaning in your kitchen on a regular basis will always keep you on the right side of the law.
4. Poor Food
Even if the health inspectors don't get you, a kitchen contaminated with poor hygiene inevitably produces poor-quality food and that will damage your reputation just as rapidly and harshly as a bad health writeup. Even if your customers don't get a dose of one of the harmful bacteria that are mentioned above, they still have a better-than-odds chance of getting bad flavours and colours in the food, not to mention the unfortunate debris and detritus that hangs around in a dirty kitchen: stray bits of food, hairs, dust and worse.
The mantra used by most professionals is: clean kitchen, clean food. An unhygienic kitchen contaminates not just the food, but the whole working environment and business culture in your establishment. A dirty kitchen is a lazy one; one that doesn't care; one that has no standards, and it won't be long until that reflects in the food.