Written by

NewsServices.com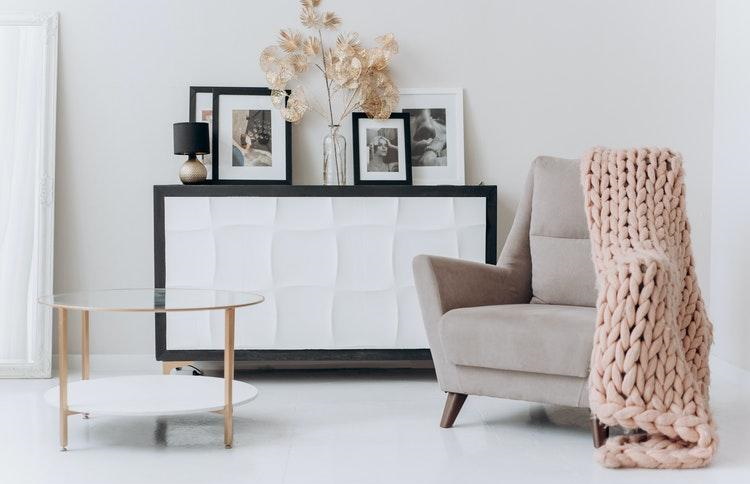 It's amazing how much our homes can affect our mood and mental wellbeing. If you don't like your space, you might feel empty, or if your home is cluttered and dirty, you might experience anxiety. Since relaxing today can be very hard, you need to do everything that's in your power to de-stress when you're in your humble abode. This is why it's so important to decorate your home in a way that will fit your wishes, as well as promote peace. Here are a few ideas you can adopt:


Declutter
A messy home equals a messy mind. When you're surrounded by clutter, focusing and relaxing can be impossible, so before you do any other projects, take a day to declutter. Donate or sell things you don't need and find a spot for things you want to keep. If you do this regularly, you'll create a habit that will ensure focus, productivity and relaxation.


Start with the right color palette
Once your home is decluttered, it's time for a new color palette. Colors have a strong effect on the human mind, so if you want to create a peaceful space, it's necessary to choose calming colors like greens, light blues and various neutrals that can be spiced up with vibrant accents. And make sure to keep your personal preferences in mind—if you love black, there's no reason you can't introduce it to your space. Bold colors require a little more effort if you want to keep them cozy, but the end result will be very satisfactory.


Boost comfort with natural materials
More and more people are getting conscious about the importance of the natural environment on wellbeing, so introducing natural materials to your home can be a total success. And this step is very easy. You can just buy a simple jute rug that fits in with any aesthetic and combine it with similar throw pillows. Decorating and furnishing with natural materials is not only trendy but knowing that your choices don't harm the environment will make you feel more at peace.
Decorate with art you love
Filling your home with comfy furniture and handy tech goes without saying, but adding smaller details like art is also important if you want to create positive memories. Don't hesitate to include photos of your family, friends, pets and favorite places. Whenever you look at them, they will put a smile on your face and make you feel safe. Hanging up mirrors is also a great idea that will create an illusion of space. Decorating with art is simple and easy, as long as you have a good online furniture and homeware store to rely on. A well-equipped store will have everything from beautiful prints to framed mirrors perfect for every home.


Green it up
Indoor plants not only provide rest for your eyes (green is very calming) but also add a touch of color, energy and life. Plants purify the air and beautify your space, but also provide you with other benefits—caring for them can be very meditative and give you a sense of purpose. And new leaves and flowers will fill you with serotonin for sure!


Engage every sense
We established that colors can affect your mood, but so can scents. If you have plants in your home, you will have clean air as a backdrop to new scents you can introduce to your home. Think about scents that make you feel good, evoke memories of places and remind you of loved ones, and then welcome them to your home with scented candles and reed diffusers. When your home smells relaxing, you will feel the effect from the moment you step inside and get surrounded by pleasant notes.
Stress, anxiety and depression are something that many of us have to deal with every day. To battle these modern issues, we need to go back to fool-proof solutions hiding in our home design. The aforementioned tips will definitely help create a peaceful and calm environment that will fight stress and allow you to truly feel relaxed at home.