Written by

NewsServices.com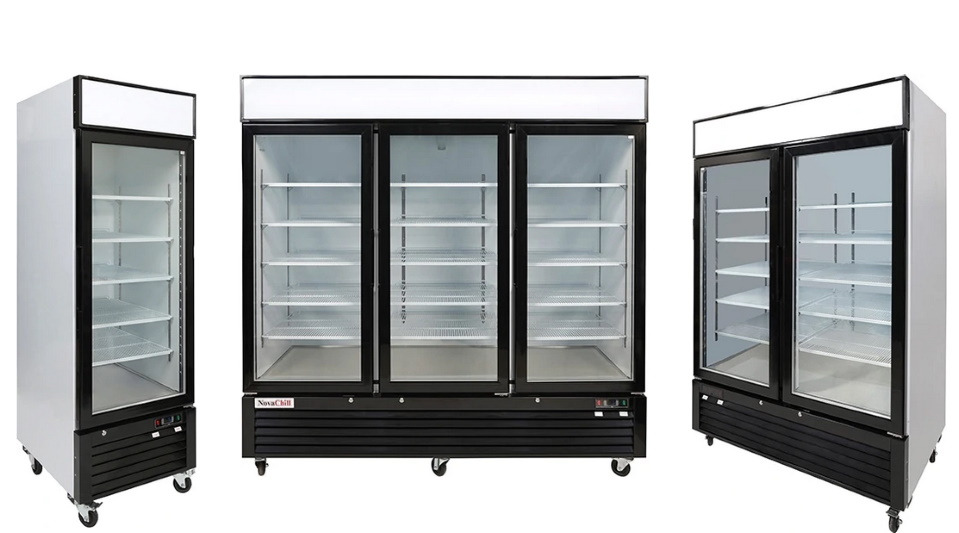 If you are dealing in the food business or operating a hospitality venue, then the refrigerators are maybe the busiest member. Placed at the corner or some lonely place, commercial refrigerators operate 24/7 and play a vital role in not only the benefit of the venue but the health and security of the client as well. For a commercial place or restaurant with many other pieces of kitchen equipment, there is a wide range of options when it comes to buying a commercial refrigerator. So, whenever you see a commercial fridge for sale, you need to shop carefully. Before going for the deal, ensure that you are opting for the best commercial fridge that will fulfill your working needs.
There is an extensive list and range of commercial fridges, once you're familiar with the different commercial refrigerator options. It is still important to get guidance from an expert who understands the industry and can evaluate the needs based on venue size and client numbers. Moreover, if your business is located in Australia, you need to look out for such a commercial fridge that can work efficiently and productively while bearing the extreme climate of the Island.
Commercial Fridge for Sale
There are numerous types of commercial fridges available in the Australian market, but you need to choose that one that will go well with your business. Generally, commercial electronic appliances are not only expensive to buy but consume too much electricity as well.
Therefore, a cost-effective and reliable commercial display fridge & freezer must be your choice. Such commercial fridges, that not only look great but is easy to work on, using common spare parts when you have a breakdown.
Types of Commercial Fridge
As there is the greater list, but here are some of the common types of Commercial fridges available in the market.
Commercial Bar Fridge
A commercial bar fridge or commercial upright fridge has customers in mind, with special lighting and glass fronts so customers can quickly get an idea of the drinks you have on offer. These commercial undercounter refrigerators are compact fridges that keep drinks and other beverages cold and ready to serve. They are sometimes referred to as back-bar coolers.
Commercial Display Fridge
Similar to a commercial bar fridge, a commercial display fridge has a glass front so your customers can choose without opening the door and causing the machine to lose cool air. These models tend to come with lots of shelves and have ventilation at the front. Choose a single or double-door commercial display fridge depending on the number of beverages or food items your commercial display fridge will be stocked with.
Reach in Fridge
Related to the type of fridge you have at home, a reach-in fridge reserves the foods and liquids you need to keep your kitchen operating. Like home fridges, there are many designs available. The position of the ventilation will differ, depending on the type and design. High-level models may even have particular ways to control temperature, which will help keep food fresher for longer.
Feature of Best Commercial Fridge
Some of the features to look for are that before buying any commercial fridge make sure your fridge must have these features.
Temperature Control and Display

Heated glass doors on all models to stop condensation

Regularity of use

Super-strong steel plastic coated shelving

Quality Built cabinet

Matching Fridge/freezer cabinets available in single, double & triple doors

Food to Store, Dairy Products, Fruit and vegetables, fresh meat, frozen foods

Suitable for drinks, and ice storage

Common parts used in the manufacture, easy standard replacement parts

Easy to Maintain

Large cubic capacity units

Excellent warranty

Large power savings
Conclusion
While conclusion all, as many of the commercial fridges, are not only expensive but need much of the maintenance as well. Therefore, whenever you find some commercial fridge for sale option, try to choose one that serves the purpose in the best manner. Not only does it consumes less power, but has less maintainability cost and care, ensure the safety and regularity of use. Easy availability of spare parts, installation, and other things.