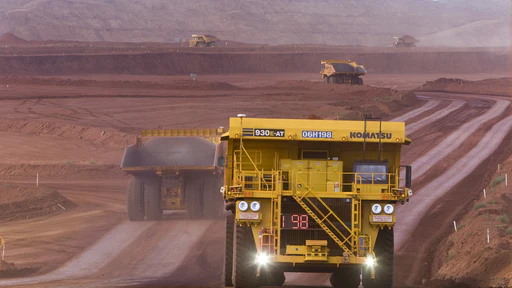 Dust is almost everywhere. At home, in offices, on any site with drilling or hauling activities. In Australia, it's very common in the mining industry, but it's also observed in several work environment spaces with activities such as blasting and stockpiling of ore, very common activities done by road construction companies in Australia. Wet concentrates reduce the risk of dust exposure, however, people can still inhale dust when they are transferring stockpiles from one place to another.
Dust may contain solids or droplets that can cause serious health problems when it gets in the bloodstream and deep into the lungs. It may also cause heart problems. The common health effects of dust inhalation are coughing, shortness of breath, difficulty in breathing, increase in asthma, stroke and heart attacks and decrease in lung function.
The law states that a company should comply with the standards in reducing dust at work. To keep your working environment safe, here are some tips to help you find a reliable dust control company in Australia:
Make sure they're licensed. Don't get easily attracted to the lowest prices, because many of them are offered by unlicensed contractors. You think you're saving money, but you might be facing more costs in the long run because of unfinished business or unhealthy working conditions.
Working with a licensed contractor will give you the protection you need in case something goes wrong with the project. You can avoid this risk by doing background checks on your prospective contractor. Ask about their certifications as well as their business insurance. Check out if they have all the necessary permits to engage in business. This will protect you against legal issues in the future.
Get a quote. Before choosing a contractor, get several quotes from different service providers. As mentioned earlier, don't get attracted to lower bids because they're likely to cut corners. Unlicensed contractors have advantages that enable them to bid at projects at a lower cost.
Value is important and so is the quality of work that you get. Remember that the quality of work they provide you is equal to the amount you paid for. A reliable contractor should be honest about providing quotes. You should get an estimate of how much the project would cost and you should be able to negotiate with them fairly in terms of payment schedules.
Learn about their plan. Efficiently handling dust in the workplace can only be done by professionals because they have the right tools and equipment. But that doesn't mean everything goes smoothly. To ensure you'll achieve the results you want, talk to your contractor how they plan to do the whole thing, from start to finish.
The main goal is to reduce dust in the environment. It's a serious issue and you want to avoid it at all costs. Their plan should involve reducing overall dust in all areas to create a healthier workplace. They should provide solutions that are tested and proven to work in any kind of industry, especially your industry. And they should have plans on how to provide continuous support as well as technical innovations.
Are they adhering to Australian standards and codes of practice? Rules and regulations apply to almost everything all around the world. They are there to ensure safety. If your contractor is a responsible one, they are aware of the Australian standards and codes of practice regarding dust monitoring control.
The standards are different for underground and surface sites. In some sites, contractors are required to report on the type of dust found in the area. There are hundreds of airborne contaminants that can affect the workplace. If they're aware of the standards, they'll know how to handle them and ensure dust exposure in your workplace is at an acceptable level.