Whether you own a large business or a smaller one, or you are renovating your home or school - waste is a must! So, where to dispose of it? Certainly, the answer to this question is skip bins but make sure you have chosen the right one for your needs. Find skip bins and don't waste the waste!
However, have you ever wondered what kind of waste you can dump in skip bins? If you are the one who is thinking that you can dump off everything in the bin then this article will burst your bubble out because this is not true. There are certain limits of waste that you can dispose of.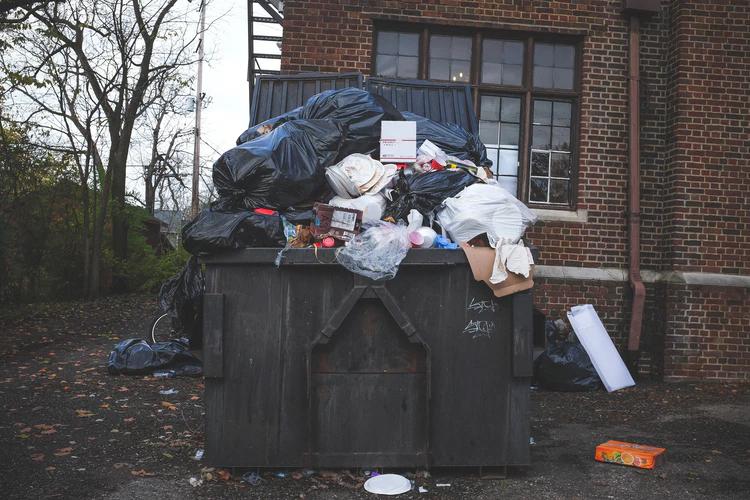 Let's have a look at what and whatnot you can put in the skip and why you cannot dispose of certain items.
Items That You Can Put In Skip Bin:
Commonly and practically you put such things in the skip bin which are not sharp, hazardous, or harmful to oneself, others, and the environment too. Safety measures are a must so, you simply cannot add anything in there. Here is a list of things that you can put in your skip bin and if there is a certain item that is not here that consult your supplier for better guidance.
Bricks

Concrete (dry)

Tiles

Gyprock

Plasterboard

Green waste

Small tree logs

Whitegoods

Furniture

Metal

Plastics

Timber

Rubble

Soil and sand

Cool room panels

Small amounts of glass

Sawdust (bagged)

Blue board

Villaboard

Terracotta

Rocks and stones

Fabrics and clothes

Shoes

Water heaters (empty)

Appliances

Electronics

Cement sheeting compressed

Foam and polystyrene

New insulation
A few more items can be dumped off into the skip bin, but these might cost you additional charges as they require some extra effort and care to make sure that they won't harm any. Have a look at the list:
Rubber tyres

Carpet and underlay

Mattresses and bed bases

Rubber and rubber flooring

Synthetic grass and AstroTurf

Soft fall

Vinyl

Foam and polystyrene

Silica Dust
Items That You Cannot Put In Skip Bin:
Where there is a white there is a black too, likewise, when you can put certain things in the bin; there are many which you cannot put. These limits are grounded and rules and regulations are set, also, it saves the environment and surrounding by any hazardous items which may cause uneasiness.
The one item that is unacceptable in any case is Asbestos. It is prohibited to put in the skip bin, not only this but it is against the law too. Why? because Asbestos is a very dangerous and hazardous chemical that can cause cancer and other severe diseases. Also, because the items made of Asbestos cannot be recycled to reuse.
But if there is any item that contains Asbestos and you wish to dispose of then the perfect solution is to contact an Asbestos removal contractor because they are professional and can do it perfectly.
A cylinder full of gas can be hazardous, but a question must be popping up: who puts a loaded gas cylinder in a bin? Certainly, on one; then why is there in the list of "NOT TO PUT" items. It is because whether the cylinder is empty or full there are high chances of residual contents being present in the gas cylinders. This is why the skip hires companies do not accept it as they are not licensed to do that.
Pro tip: you can always refill it and reuse it, OR send it to the person you bought it from.
Medical waste ranges from surgical needles to biological waste that for skip hires companies can prove to be hazardous. That is why specialist disposal is needed, and it can not be placed in a skip bin. Several approved medical waste disposal companies across the country can easily be approached for the disposal of medical waste.
Since fluorescent bulbs contain very dangerous materials such as mercury, you should not place them in a skip. Again, you can need to contact your local council to direct you through the recycling centers where your old fluorescent bulbs can be recycled.
The large batteries which are used for cars, trucks, etc cannot be disposed of in the skips, as they contain very harmful chemicals such as lead. These batteries should be recycled by using collection boxes that can be easily available at a supermarket or nearby shops.
To dispose of these items you are required to have a license or you will be sued. Because these materials can cause serious chemical burns as they are combustible.
Computers, dishwashers, televisions, freezers, electric cookers, microwaves, and refrigerators are to name a few of the electrical equipment and appliances that are prohibited. It is because they have numerous hazardous chemical, sharp objects, and are hard to handle too.