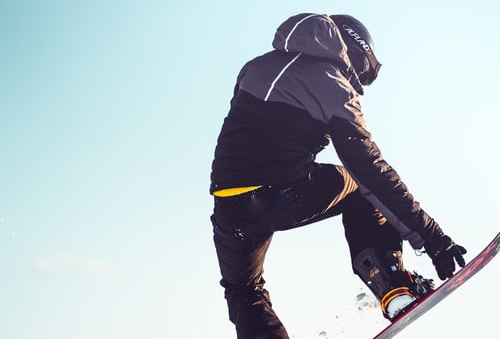 Snow and ice provide low-friction environments, making it possible for a variety of winter sports and recreational activities to be carried out. Unfortunately, it can also considerably increase one's risk of injuries due to slips, falls, and high-speed collisions.
This is when the importance of wearing an assortment of protective gear comes in. While they won't keep accidents from striking, they can help significantly reduce the number and severity of injuries that may occur as a result of them.
Especially when engaging in extreme winter sports, it is also a good idea to use the right equipment. The best ones for the job are those that are out of high-quality materials. It's also a must that they come with superb construction. Because of these considerations, purchasing equipment from reliable and experienced manufacturers is a great idea.
One of the most exciting activities when winter strikes or inside snow arenas is snowboarding. When engaging in this thrilling pursuit, whether professionally or recreationally, it is a definite must for the right
snowboard
to be used.
Type
Refrain from assuming that all snowboards are the same since they are designed to be used on pretty much the same snow- or ice-covered terrains.
Different snowboards are designed for different environments and purposes. Some of them are more appropriate for all-mountain use, while others are more intended for use on powder. Before getting your hands on a board, first, establish the reason for buying one. Failure to use the right one can keep you from having fun and may even cause accidents.
Length
It's not just the terrain and activity that you should take into account when choosing a board. You should also consider your height as it can be used to have a better idea of which among the available ones you should go for in terms of length.  
Generally speaking, the nose of the board should be between your chin and nose. Vendors of snowboards provide size charts that the shoppers may use.
Aside from your height, your weight is an important consideration, too.  
Camber and Rocker
When making a decision, one of the most important considerations is the terrain. Are you planning on snowboarding on groomed runs and thinking about being a speedster? Then, it is a good idea to get your hands on a cambered board.
Otherwise, especially if you prefer to snowboard on soft snow, you are better off with a flat, rocker board.
Width
Using a snowboard with the right dimensions can spell the difference between having a grand time out there and potentially ending up surrounded by paramedics. This is why it's also a must that you choose the right width — if your boots extend over the edges of the board only slightly, then you have the perfect one for the job.
Otherwise, if there's more overhang than usual, unnecessary drag can make you lose control, thereby increasing your risk of ending up in an accident.
Shape
With the right shape, you can have a more fulfilling and productive snowboarding experience. Unlike the design, the shape is not a mere cosmetic matter. The one you choose should be based on how you wish to spend your time out there.
For instance, your thirst for high-speed carving can be quenched by a directional board. On the other hand, for park and pipe adventures, a true twin board is what you will need.
Ester Adams is a farmer of words in the field of creativity. She is an experienced independent content writer with a demonstrated history of working in the writing and editing industry.  She is a multi-niche content chef who loves cooking new things.