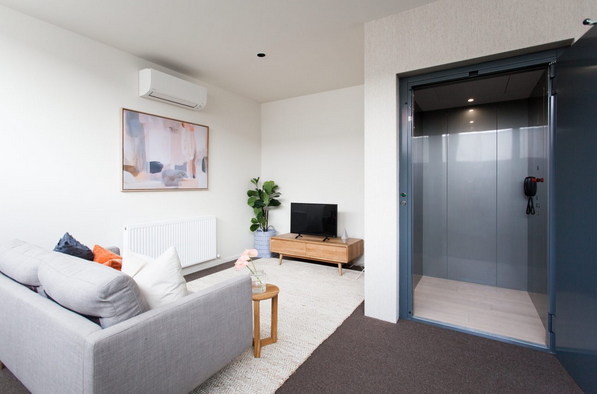 There are a lot of things to know when installing a residential lift. People have different reasons for choosing to set one up. Maybe you're an elderly person seeking independence in mobility, someone with a disability, or probably upgrading your lifestyle – and lift installation for your home is a solution you came up with. Whatever the need, the procedure differs depending on the layout and current circumstance of your home. So do the actions you need to take. Here's a guide on installing a residential lift.
The Right Lift for You 
As more people see the practical benefits of residential lifts, companies nowadays have come up with ways to accommodate different lifts that would fit your home. The types of elevators or lifts you can choose from include:
Cable

Hydraulic

Pneumatic

Glass

Shaft-less

Dumbwaiter

Wheelchair lift
The types of lift systems used could be hydraulic, pneumatic, winding drum and traction.
The installation process may vary depending on the type of lift you need and the space you have. Here are the steps to follow when installing your residential lift.
Install the Hoistway or the shaft 
Choose an essential spot in your house where the lift can efficiently move up and down between stories. This can be at the corner of your home where all floors are connected. It can also be installed along the stairwell using shaft-less, glass cable or pneumatic vacuum elevators. 
Pit and Overhead
The pit is the depression on the surface of the lowest landing so that the lift floor will be level with the floor at the bottom. The overhead, on the other hand, is the space that accommodates the elevator and its machinery when it's resting on the top floor. However, some lifts are conveniently designed so it won't need pits and overheads anymore. 
Rail Wall or Rail Beams
If the lift is located on the wall, it would require guide rails to guide the lift and a surface for the car safeties to deploy. If there isn't any wall, a rail beam would need to be installed for the same purposes.
Car Installation
This will be the final major installation other than the machinery. There are cars where users can choose the design according to their taste for aesthetic purposes. 
Things to Consider When Installing a Lift for your Home
Onsite Safety
Safety is one of the most essential parts before and during the installation of a lift. If you have little kids or pets, you might want to consider letting them stay with a relative or a friend for the time being. You wouldn't want them stumbling about and getting hurt in the process. 
Space or Environment
Installing an elevator requires space. Furniture will have to be rearranged, fixtures for closets will have to be emptied out to accommodate a lift. The existing environment will also matter so the installer will know which type of lift would best suit you based on the surroundings.
Cost
It's not cheap to have a lift installed, but it will undoubtedly be beneficial to you in the long run. Companies who do install lifts have different methods of payments. If you want the best quality lifts, you will have to shell out more money.
Quality
Quality works alongside safety and cost. Sturdy materials, electronic safety sensors, and long-lasting use is a must. You wouldn't want to compromise your safety for anything else. 
Maintenance
After installation, there are specific maintenance procedures that need to be scheduled. Wear and tear are avoidable, so it's crucial to have you lift checked and have parts replaced if necessary, to ensure your safety.
Conclusion
Those are the things you need to consider when installing a lift in your home. Make sure to follow the standards and guidelines imposed by your local authorities. Leave no stone unturned and never rush into getting it done. Also, make sure to contact a licensed installer with a long and reputable track record.