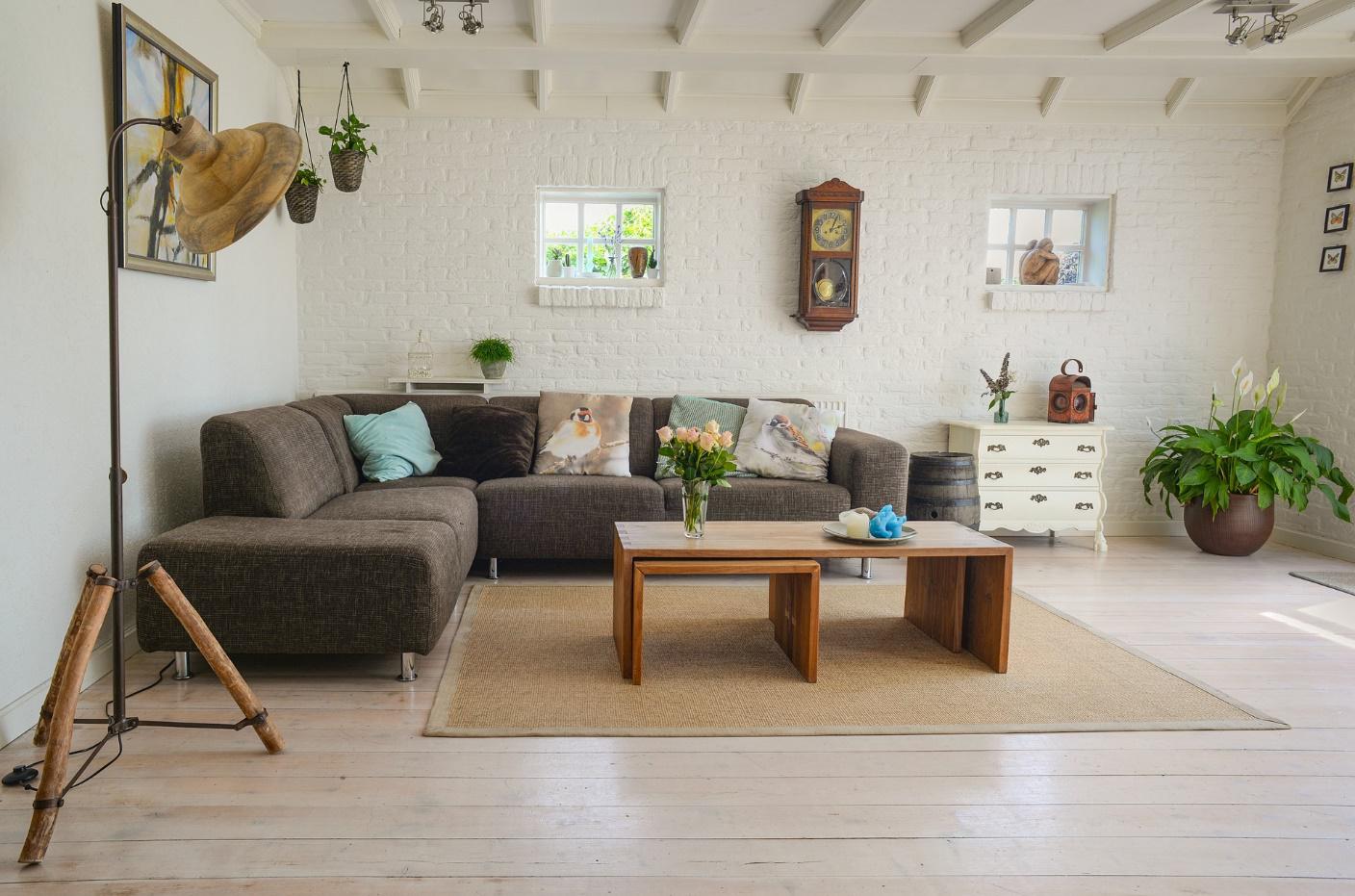 Buying a house might be your most expensive purchase so far, but maintaining it can also cost quite some bucks. The cleaner the house, the more is its value, and the more it appeals to the people residing in it. Let us face it, cleaning the floors can be quite a task. If you are missing cleaning even for a week, the next week cleaning will become tougher. Some stains do not go easily if not cleaned on time and properly. While the other can be simply wiped off. We have listed down some of the tips that will help you make your clean house dream come to life easily.
The basic step is dry cleaning or dusting
Always start cleaning your floors by cleaning all the dust off using a broom or a vacuum. If you plan on deep cleaning the floors weekly, then for starters, at least use a broomstick to wipe away all the dust daily. So you do not have have a hard time cleaning it on the weekend. If you neglect your floors throughout the week, they will gradually start to lose their spark and become dull. Even though a vacuum cleaner is quite convenient for quick dry cleaning of the floor, there might still be corners and small spaces where your vacuum cleaner might not reach. To get the job done, you need to use a hand broom and gather all the dust in a pan.
The right choice of tiles.
People nowadays are more inclined to tiles as compared to hardwood because of their durability and easy maintenance. Hardwood is replaced by tiles that depict the same look as hardwood but are so much better and easy to clean. Another option is carpet tiles in Sydney, generally used at places like the office, schools, and library, etc. They look like a carpeted floor but are tiles. They are easy to install and clean. They are more resistant to moisture and can be a safe option in busy areas. They can both be rinsed and dry cleaned. Other tile options include porcelain, ceramic, granite, marble, etc. the preference of which depends on your budget and requirements.
Wet cleaning
Germs begin to accumulate at places not often cleaned. Your kitchen floor requires getting mopped with a floor cleaner at least once every two weeks. While your bathroom needs cleaning more often so you should mop the washroom floor at least once every week. Several floor cleaners are available in the market with antibacterial properties designed to different for different kinds of floors i.e., wood or tile.
No shoes in the house
Another very easy way to keep your floors cleans is by applying the no shoes inside the house policy. Shoes bring a lot of bacteria inside the house like E-coli. But most people are not comfortable walking around with naked feet around the house. To solve this problem, you can put a basket full of clean slippers that are supposed to be used only inside the house. Also, skid-resistant socks might be a good option. These things would encourage family members to avoid bringing dirty shoes inside the house.
Taking care of the spots
Make it a habit to spot clean daily. You might be very regular; you are your deep cleaning schedule. But it is not wise to ignore the crumbs of bread lying on the floor, muddy footprints, or the pieces of leftover food. You need to clean all this small mess daily to avoid bacteria entering into your house. If avoided can even make your family sick because these small patches pf dirt is very inviting for pests and other harmful microorganisms.
Clean grout
Unfortunately, the grout accumulating between the tiles can be an eyesore. It sure does require some patience and time to clean, but cleaning it is not as tough as it looks. You can use your regular toothbrush and rub a mixture of baking soda and water on the lines. After letting it rest for a few minutes, scrub off the grout using the toothbrush. It is a very effective and cheap home remedy. In case you do not like baking soda, a variety of grout cleaning solutions and sprays are available in the market.
Clean grease and rust
Grease mostly piles on stony floors or areas like the kitchen and outdoor barbeque spots. Because we cook a lot in there and over them, greasy particles tend to accumulate on the floors. Bathrooms tiles also face the problem of grease if the cosmetics are used in that area. We must gently clean the grease off first and foremost try to wipe off the surface with a dry paper towel then throw some talcum powder or baking soda in the affected area. Let it sit for some hours. Vacuum the place or sweep it later on.
Meanwhile, rust is very harder to clean and needs a very harsh cleaner. The floor may also lose some of its shine while cleaning the rust. Rust is very coarse, so you should get rid of it as soon as you notice it slowly covering your stone floor.
Removing ink and coffee stains
In a household where kids are roaming around ink, and paint spots are no surprise. You can use acetone or alcohol to get the stains off. They might leave spots on the stone floors, so always do a patch test before actually digging into it.
The same goes for coffee, tea stains although they can be cleaned with many gentle cleaners sometimes hydrogen peroxide can only do the job. While it does leave a slight stain so try dabbing it in little amounts along with patch testing, especially on stone floors. This method can also be used to remove the plant or leave marks on the floor.
Shine
Using excessive cleaners over time may make the floor lose its shine. Many waxes are being sold at the market. That is applied to the floor to retain their shine and give them a new look for quite some time. But one thing that needs to be taken into consideration while applying wax is you need to scrape off all the multiple layers of wax you used before every time you apply a new one. This would give your floors the shine they deserve. Waxes may not retain the natural shine, but they do give a fine and polished look.
Natural cleaners
Try to go organic while cleaning the house, especially the floors. Market bought solutions tend to be harsh and often leave stains behind and also affect the shine of the floor over time. Moreover, they are also expensive. While on the other hand, natural cleaners like baking soda, lemon juice, and vinegar are much cheaper and gentle on the floor comparatively. They are also found lying around the house mostly, so no hassle is created even when you run out of your store-bought cleaners.
CONCLUSION
Floors say a lot about your hygiene. A clean floor not only freshens up the whole space but also saves you from a lot of common infections. The cleaning of floors varies based on its kind. It is different for wood and tiles, but basic methods like dry cleaning, mopping the floors remain the same. The best way to avoid the hassle, later on, is by choosing the right flooring options like carpet tiles for schools and wooden tiles or hardwood for bedrooms. Natural cleaners should always be preferred. Moreover, regular cleaning habits should be developed, and the cleanliness of your house, especially your floors, should never be compromised.