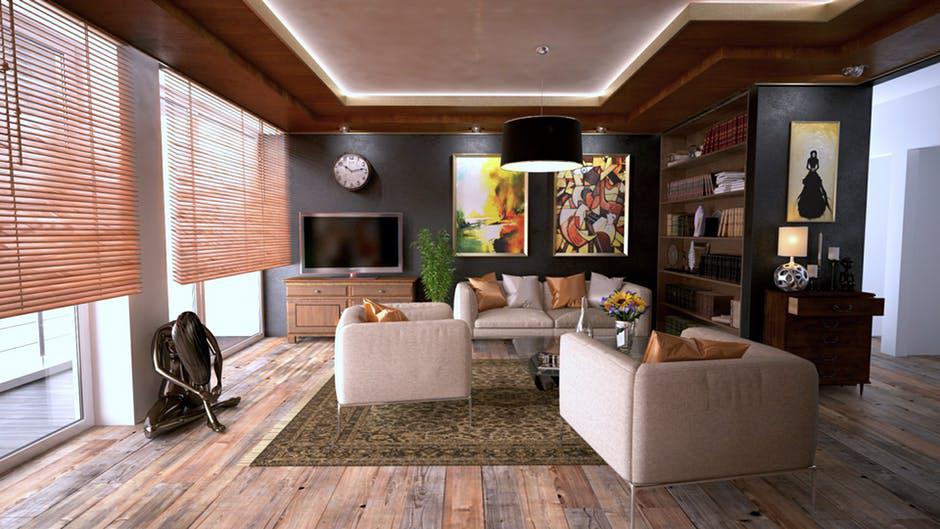 Who doesn't want a lavish living space for oneself or the family? Yet, countless ideas begin to bombard whenever we decide to renovate our house to refresh the entire space. If you have visited your friend's new apartment recently or just came across some pretty interior designs while using Instagram, you must not confine yourself to those ideas only. Because different purposes lead to different choices.
You might be remodeling your house for a different reason, such as to boost the sale price of your house. Thus, there exist some necessary changes to stay on top of the home resale list. Even if you are not planning to sell your house, then these quick makeovers will help to save your house from a big renovation phase in the long run. These creative changes add to the appeal of your property. Investing in this phase will give you the best return and profit. Most people focus on structural repair to add value to their house but there are many ways to do it.
Here come some of the most amazing ways that can significantly help you boost the value of your home.
FOLLOW A ROADMAP
Draft a plan depending upon the size of your home and your budget. Figure out the areas which need more and quick attention. It is okay to invest more time and energy on the improvement plan. Study the market well and contact all your local contractors to compare their rates. Make a budget and save for this project and if you are thinking about a bank loan for this process, make sure you start the paperwork soon. You should always have extra cash for unexpected costs. When you hire a contractor check their records like years of experience, license, references, and payment plan. Use the best materials and never compromise on the quality of products or labor work. Make up your mind that you have to leave your comfort zone until the work is done. Pack your important documents and things on time. Deal everything professionally and keep a record of your expenditures from the beginning. Save your house from the harsh weather conditions, using superseal waterproofing, an ultimate home waterproofing system.
FOCUS ON STRUCTURAL PROBLEMS FIRST
Before making fancy additions to your home, make it a safe place first. Check your roof, foundation, pillars, electrical lines and address the issues one at a time. Ignoring these structural problems is very dangerous and risky. Once these issues are resolved you will feel more confident in renovating the rest of the house. Cosmetic updates are secondary when it comes to home improvement. Structural defects can be easily found out by a structural engineer.
UPDATE YOUR HEATING SYSTEM
If your house has an old heating system then consider adding a central heating system. Moreover, the heating system works efficiently when your doors and windows are properly insulated. The reason behind slow heating systems is sometimes small and changing the radiators and towel rail will bring it in its original working condition. If you have a modern HVAC system, then you should consider finding a professional duct cleaning specialist in order to prevent potential damages.
CHANGE THE INTERIOR OF YOUR HOUSE
We all know that home decoration directly affects the worth of the house. Be creative in selecting things for home décor. Keep it cost-effective. To bring a fresh look to your house paint it and choose a color that suits your mood well. A neutral wall paint color is a safe option if you are confused. Bold and understated hues are also trendy. Add new curtains and pick elegant materials. Apart from fabric curtains, you can add bamboo shades and wood blinds to bring an aesthetic feel to your house. Add rugs, hang nice paintings and make a photo wall. Play with shapes and colors while decorating your home. Floor cushions and mats are good for small spaces where heavy furniture can not be placed. The minimal look is the best option for many spaces. If you have old carpets that need a little attention in order to look like new, then just book a carpet repair service. Overcrowding your home with different materials will be disturbing visually hence, you should consider investing in a storage unit that could home your personal stuff temporarily.
GIVE ATTENTION TO YOUR LANDSCAPE
Your landscape features include walkways, driveways, fences, and plants, that are the point of attraction for any visitor. Add new plants and flowers and mount fences. Keep a clean lawn and if you have enough space add a fountain. Potential buyers in the market always look and prefer houses that stand out from the rest. Your landscape makes the first impression and the value of your house can be easily estimated by the landscape.
MAKE CHANGES TO YOUR KITCHEN AND BATHROOM
If your washroom and kitchen are smell free and clean then look for the minor changes that they need. Adding a partition in the kitchen or installing a mirror and platform can bring a new look to these spaces. Upgrade these two places to add value to your home. You can also add new cupboards in the kitchen to make more space and room for the crockery. All your focus should be on making these spaces practical. Every makeover and change should be made depending on your budget. Broken tiles and leaking pipes can be changed. Change the kitchen and bathroom lights and create more space. You can buy a pot rack for your kitchen if adding new cabinets is not feasible. A home inspector tends to be the right person if you want to test your house safety level.
ADD NEW LIGHTS
Try to create space for natural light first and if that is not possible add artificial lights. Warm lights enhance the ambiance of your space. For the dining table install hanging lights, the fixture design and color can be matched to other things in the house. Corner lamps work well in areas where extra light is needed. Install elegant and unique lights, guide your contractor about the lights.
WORK ON ONE SPACE AT A TIME
The size of the house does not matter when it comes to home remodeling. Take one space at a time and always leave room for cooking and sleeping. Get ready to compromise for some time. once you have conveyed your idea to the contractor then leave him and his team and avoid unnecessary interference. To save money on you can clear the spaces for them before their arrival. Get rid of all the clutter. Home renovation gives you a chance to clear out all the unwanted stuff you have been saving.
CONVERT USELESS SPACES INTO LIVING AREAS
Consider spaces that are not being used and convert them into living spaces. Most people do not use their garage and turning it into a useful part of the house would be a wise decision. Contact your local administration about this decision if they can allow you to turn a garage into a living space and you are good to go. Depending on the size of the garage you can turn it into a small room. Add a nice couch, a rug, coffee table and place a board game there. This can serve as a family game area. Home renovation and adding value to your house is all about making smart choices.
FINAL WORD
Adding value to your home has many benefits. If you have no plans to sell your house even then this makeover can be very helpful. Make a budget before starting the renovation phase. Consult your contractor and discuss the plan. Focus on areas that need more attention like the structural changes are more important than the interior of the house. Once the important spaces are done you can focus on the interior. Declutter before handing over your house to the contractor for the renovation. Potential buyers always look for a clean house and creative spaces.