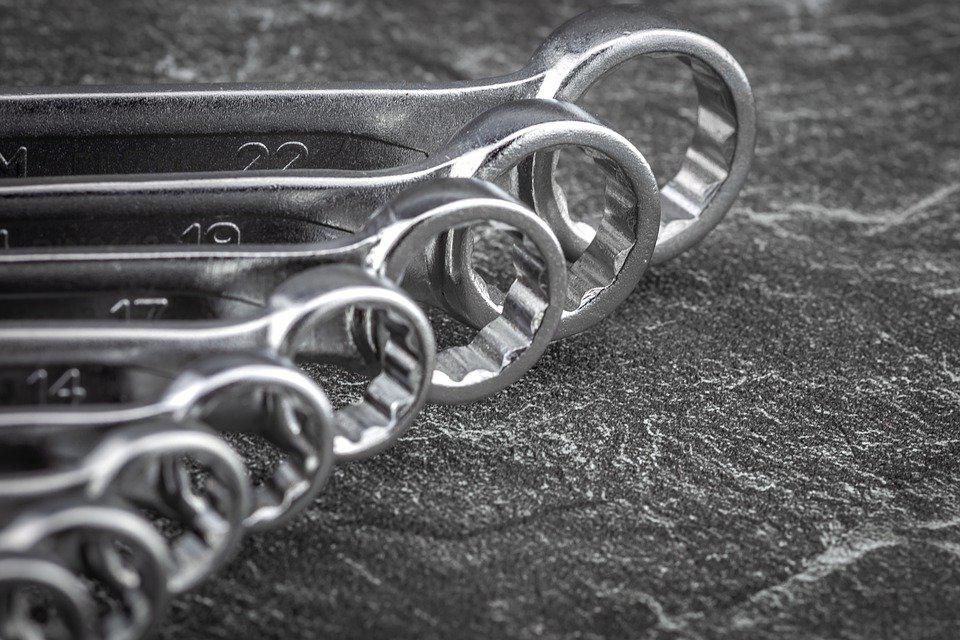 What the toy shop is for little boys the hardware store for men. You can browse for hours, find out about the latest trends. There is definitely always something that you urgently need right now, that you have been looking for for a long time, and without which it would still be possible to live on, but it would be pointless. Boys avoid departments for dolls and clothes, men, on the other hand, ignore decorative items, and housewares and houseplants are on their way to be the really important things in life. But as nice as it is, there are now enough good reasons to browse through the virtual world of the Internet and buy tools online instead of hardware stores. Here, too, boys and men alike find it easy to follow the trend.

The selection - home improvement versus professional
Clearly, in a hardware store, you can find everything you need to hit a nail in the wall, repair a drain or even cut a tree from standard tools. Everything that the craftsman needs at home or in the garden at that moment and does not have is organized in a few minutes and kilometres in the nearest hardware store. The variety of products here is often sufficient for the handyman and many craftsmen.
However, the variety of brands in a hardware store cannot keep up with the offers online. Anyone looking for special tools for professional use can easily be disappointed in the hardware store. Especially with high-priced tools, the manufacturer selection is often thin and special machines are often only available to order or not at all. So, if you have high demands, are fixated on a manufacturer or are looking for very special tools, you have to reckon with not always finding something in the hardware store.

The advice - seller recommendation versus customer opinions
The professional advice in hardware stores is of course great. The aisles are full of products and the decision is often difficult. It's a good thing to have a competent advisor at your side who will support and advise you on the purchase. He can name the functionality as well as the advantages and disadvantages of individual devices, explains technical details and often gives specific advice on one or the other product. But let's be honest, even the best seller cannot test every device and has relatively little contact with the response rate at the information desk. He knows his products, their price, and some advantages and disadvantages. He advises to the best of his knowledge and belief. However, he does not have practical experience with most tools. You don't have a personal contact person at hand online. But you usually don't need it there, because online you have the opportunity to compare products directly. You choose the preferred tool and two or three alternatives and use a clear table to compare all product details of the individual models. So, you can quickly compare and make targeted selections based on the criteria that are important to you. You don't get a buy recommendation online either. You have to work out which features or which materials are right or sufficient for your own needs. But what you have are customer reviews, experiences, and opinions on the product. Not from the seller who has to fulfil a quota, but from customers who have already bought, tested and found the product good or bad.

The quality - no David versus Goliath
No matter whether hardware stores or online, the quality of the individual brands is always the same. All common manufacturers have uniform quality criteria and make no difference between online sales or hardware store goods. You may have to cut back online for no-name products of unknown origin. What is particularly cheap may also be processed particularly cheaply. Of course, that doesn't have to be the rule, and it doesn't have to be all bad that you don't know. Regardless of price and quality, all dealers are also under warranty. So, if you buy and get it cheaply, you may have anger and frustration, but you have not suffered any financial loss. For your own safety, however, pay particular attention to the "tested safety", especially for electrical tools,

The price - special offers versus permanent low price
Anyone who rolls through the relevant brochures of the hardware stores can certainly grab a bargain or two. The markets buy larger quantities from time to time and attract customers with really good low prices. So, if you have the time and desire to keep your eyes open for offers every week, you can really save in the hardware store. Granted, there are purchases that can actually wait. Old devices work even worse than right and you wait for a good opportunity to strike. But what if I urgently need a new circular saw. Should I wait until it is on sale in one of the hardware stores? And when will that be? Then you have to act promptly and there you can usually get tools online cheaper than in the hardware store. This also makes sense, because while hardware stores have to maintain halls and sellers.

Availability - shelf versus global network
Anyone who buys his tool as a handyman in the hardware store has found the right thing and is satisfied with the price, for whom the question of availability usually does not arise. Because with good market management, the general availability of the listed products is always guaranteed in a certain quantity. But there is already a certain limitation. If you want to buy several pieces of the same tool for your company at the same time, you can fail at the hardware supply in the hardware store. While there is plenty available online and the rotating logistics network in the background may be supplying the master craftsman with the resources, without the customer having a delay in delivery.

The delivery - immediately take away versus free delivery to your home
A clear advantage for hardware stores: If you need your tool today, you have it today! There are no waiting times and you can start working immediately or continue if the previous tool has blessed the time. The disadvantage: you have to go there and drag it home. It costs gasoline and time. In contrast, online retailers often offer free delivery. No way, no time and no delivery costs. More and more online shops are also offering overnight delivery for a small surcharge. But even this can only take up whose construction site can rest in case of the doubt until the next day delivery of the parcel. So, if you can't wait and have time pressure, you can't avoid buying at the hardware store.

The conclusion - advantages versus disadvantages
Whether you prefer to buy your tool online or in the hardware store is always a very individual and, above all, situation-dependent decision. If I need the part immediately, otherwise I will be delayed in construction or the project cannot continue, I will certainly not sit down at the computer and order the good piece online, but will drive to the nearest hardware store to continue padding after an hour. But especially those who are looking for high-priced tools, need large quantities or even have time for delivery for the simplest tools will usually get a better price when buying online, are informed more transparently and can compare more targeted and clear products.