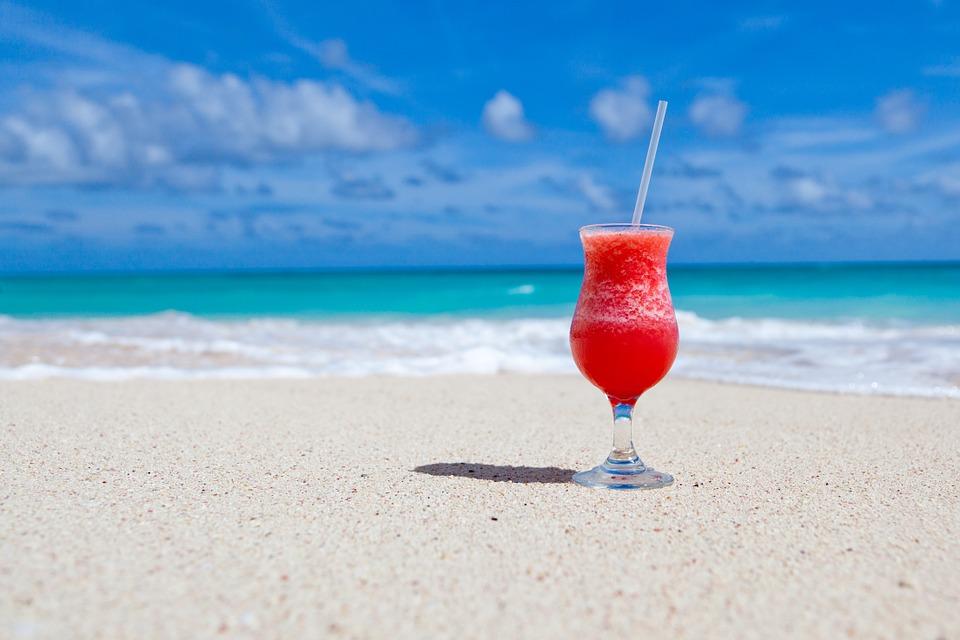 To be able to enjoy a safe and worry-free trip abroad, the best advice that can be given is to prepare it well in advance so that it gives us time to get all the necessary information, carry essential luggage and follow all the steps involved in moving around the chosen destination smartly.


1

.

ENSURE THE DOCUMENTS AND ENTRY REQUIREMENTS

When choosing a destination, we must know the requirements to enter the country, it can be related to multiple documentation and procedures. Therefore, the first thing we will do is find what is necessary to make our trip successful: If we need a visa, passport, or if we just have the ID. Keep in mind that renewing your passport or making a visa requires some time, so it is better not to leave it at the last minute. Therefore, as soon as we book the trip, we need to check the validity date of our ID or passport.

If we are going to travel abroad with children, let's have their documents updated. The requirements of documentation can be found in the Travel Recommendations of the Ministry of Foreign Affairs and Cooperation or the Embassy of the country of destination.

By keeping an eye on the validity of our necessary documents we can get them renewed in time and prevent uninvited troubles just before the fun begins.


2

.

HEALTH CARE ESSENTIALS (MEDICINAL DRUGS, TRAVEL KIT AND FOOD PRECAUTIONS)

Depending upon where we are heading for the trip, some vaccinations may be necessary. To get the relevant information, we can use the page of the Ministry of Health of that country. Depending on our age, sex and health status, this platform will inform us of the recommended and mandatory vaccines at the destination, and we can make an appointment at the nearest International Vaccination Center.

To avoid and cope with minor health problems, it will be necessary to include in our luggage some basic drugs or pharmaceutical products, such as analgesics, anti-inflammatories, sunscreen or shock cream, poor digestion, etc. If we are following a specific treatment, the ideal is to travel with a dose that exceeds the duration of our stay by several days, in case we lose any medicine or it gets damaged.

The lack of hygiene in food handling, running water or filthiness of some kitchens in a particular area, can cause us to suffer stomach related diseases. Therefore, we must drink bottled water and avoid the consumption of raw foods in certain foreign destinations. We must ensure the hygiene measures of street food stalls or otherwise avoid it in case of unsatisfactory conditions. If we suffer from food intolerances or allergies, we will try to request information about the ingredients of the food wherever you go.

When preparing our travel kit, it is necessary to know the airport regulations and the country of destination regarding the transport of medicines.


3. TRAVEL PROTECTED (ACQUIRE INSURANCE TO TRAVEL ABROAD)
Receiving medical care quickly and with quality is the main problem faced by those who travel abroad. It is a difficult issue to solve because it is not the responsibility of the national health system. To facilitate the task of locating the medical center can be much more expensive than the cost of traveling itself.
Travel insurance also assists other problems of the trips, such as the loss or theft of luggage and documents, delays, cancellations of transport or cancellation of the trip. Because it is possible that before we begin with our journey, a major problem occurs that prevents us from leaving.


4

.

CHOOSE THE BEST MEANS OF PAYMENT

It is very important to know where we should make the currency exchange at the destination, as well as ensure that our credit cards are valid and check your credit score. It is also convenient to know certain security measures when it comes to withdrawing cash at ATMs or paying at local businesses. Having easy access to online banking will facilitate us to follow the activities of our account or to block the card in case of loss or theft.

To deal with uninvited events, it is also recommended to have more money than we plan to spend. In this sense, it is important to be informed if the destination has any restrictions on entry or exit of currency or requires the traveler to have a certain amount to prove their creditworthiness during their stay in the country.


5

.

KNOWING THE RULES AND CUSTOMS OF THE DESTINATION

Getting to know about the customs and legislation that can affect us as travelers can be very useful to understand and develop more familiarity with the country, and, above all, to avoid problems with the residents or with the authorities.

Learning basic expressions of the language of the country that we will visit is always essential. Knowing to greet, request, question, or other common social aspects.

In this sense, it is also important to know the requirements for driving in that country, road safety regulations, how public transport system operates, what type of plugs are used, the ability to remain connected (i.e. mobile data and Wi-Fi) at the destination and the schedules of the stores, banks, public offices or restaurants.


6
.
PLAN YOUR TRIP
It is important to know in advance the different options to visit at the destination, such as museums, art galleries, cinema, high rise structures, etc and how to move around the country. It will help us to get the most convenient reservations according to our interests.


7. LUGGAGE ESSENTIALS
Filling the suitcase will only make the journey and traveling more difficult, especially if we are going to move around different cities. Or worse, your luggage gets objection with clearance due to excess weight. Therefore, we must ensure the baggage rules of the airline in which we are going to travel.
You will include in the hand luggage everything that is of more value or you will need to use them during traveling. Do attach ribbons and name tags to identify the suitcase with name and phone number.
CONCLUSION
Before traveling, you will check that the luggage is ready with the necessary aspects and that carries everything i.e. document, money, credit cards, mobile phone and charger, plug adapter, medicines, tickets, etc.