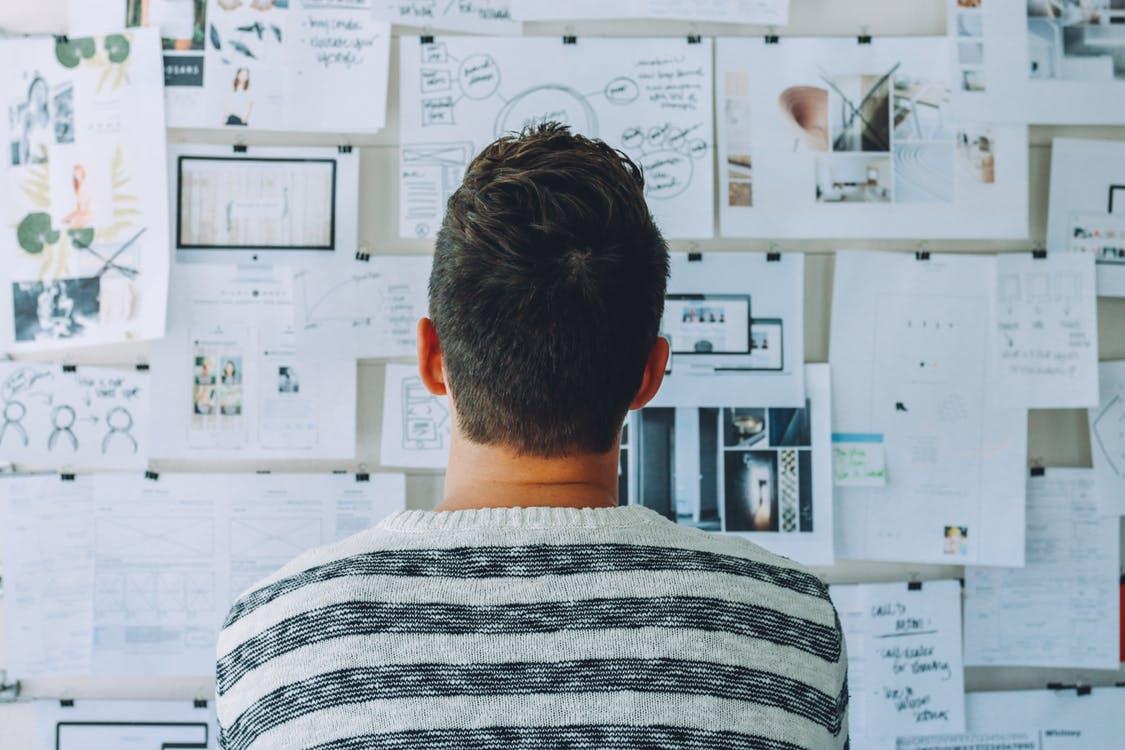 Limitless success comes when a person is keen to learn new things, adopt new ideas, and enhance their mental capability. Cognitive ability, commonly known as mental capability, is a trait that represents the intelligence of a person. There are several medicated and non-medicated tips and tricks that help an individual to enrich their brainpower and enhance their mental capability.
Extracts of Ginkgo Biloba or the maidenhair tree help in enhancing memory, and improving focus and mental health. If you are looking for an easy way to enhance your mental capabilities, you can order Ginkgo Biloba online. However, if you are not looking for a medicated option, then we have some steps that will help you to reach the next level of mental capabilities.
Continuous Learning: 'There's always room for improvement', is a statement that has always remained undefeated. You should be passionate to know more details about your area of expertise and improve your professional and personal capacities. Taking a step forward and allowing yourself to learn new things can be the first and foremost step towards enhancing your capabilities. Research suggests that the learning process helps and enables people in their personal and professional lives. Another research claims that the higher information and knowledge you gain, the more capable you are to make better, informed decisions. The only thing you need to remember is that you need to learn new things every day to find yourself on the path of improvement.

Diversify Your Environment: Friends and family are two major key elements in the upbringing and development of an individual that plays a role in their conditioning. Conversely, 'comfort zones' often restrict the development of an individual's mental capacity. If you think you have been unable to explore your potential, then one of the possible ways to do this is to expand your horizons and surround yourself with people who are well educated and competent. This expansion and diversification will not only help you to grow mentally but will also help you to pursue life-changing ventures. One of the easiest ways to practice this is to challenge yourself to do one new thing every day.

Revitalize Your Thought Processes: An active brain can process all the complex information in a given time, and use it to achieve certain objectives. Improving your mental capabilities require that you revitalize your abilities and revamp your thought processes. To enhance your cognitive abilities, your brain should be trained to think in multiple directions and process several thoughts simultaneously. One of the smartest ways to train your brain is to play games, such as chess, or Tetris. These games are designed in a way that motivates you to use your brain to make the right decisions and improve your thought processes.

Read, read and read: Mental capability and personal growth are directly proportional to each other. In an era of artificial intelligence, learning is not a huge challenge. The challenge is to accept the need for learning new and innovative things that can help us enhance your capabilities. Reading is a process where multiple functions of the body are involved and work simultaneously. It triggers the imagination and visualization processes. Investing your leisure time in reading can help you to convert sentences into images and translate them into a storyline. On the other hand, reading also helps you to improve your vocabulary, which is also an aspect of improving cognitive abilities.

Take a Good Sleep: Rigorous routines seem hard to manage, but they became possible with six to eight hours of sleep as it keeps the body, mind, and soul healthy. In other words, human productivity is likely to reduce if the body and brain are not able to relax. Sleeping is one of the easiest steps to follow when it comes to improving and enhancing your mental abilities. Active thought processes are highly dependent on the number of hours you sleep in a day. Research suggests that the productivity of employees increases when they rejoin office after taking a break, indicating that the human body needs to relax. However, investing your time in sleep should a controlled act and should be followed with discipline.

Physical Activity: Physical activities such as jogging and exercise help you in improving your mental capabilities too. A brain is able to process new information well if physical activity is made part of the routine. If your routine does comprise physical activities, you need to redesign it. Your brain needs oxygen boost to adapt to new things. Another easiest step to enhance your mental capacity is to keep your body moving. If you can take some of your time out for yourself, then swimming and cycling are the two most recommended and practiced activities around the globe. The right modification to the lifestyle is the key.

Meditation to Reduce Stress: Meditation is a self-care technique that helps an individual to focus and concentrate better. This practice also helps to channelize your energies in a positive direction. Mindful meditation allows people to perform better in their lives and perform the given tasks. The continued practice of meditation benefits us in reducing stress and enhancing our learning experience, ultimately enhancing mental capabilities.
The Takeaway: More than anything else, enhancing your mind power and abilities is about changing your existing habits and adopting new and healthy ways of life. Enhancement of mental abilities is only possible when you are dedicated and passionate about it. Any turbulence in your commitment will only waste your energy and time. When you are courageous enough to accept the need for learning and improving your cognitive abilities, that's where your journey for self-improvement begins. Investing your energies to achieve your desired goals is not difficult but as said before, it requires dedication and commitment. Once these key elements for success are combined, you can progress both mentally and physically and perform at your optimum levels.