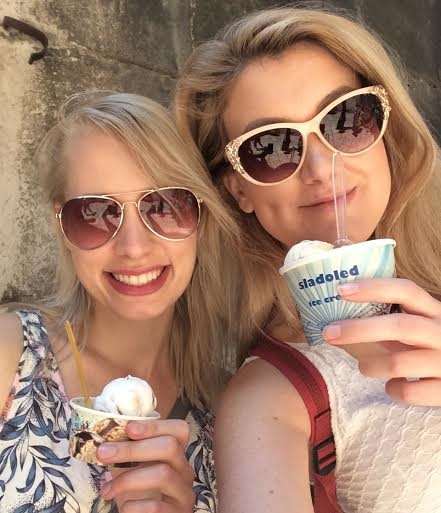 Many catwalk and print superstars began their journey as teen models in Australia. This is because many companies seek models who can effectively capture the attention of their target market audience: teenagers.
If the camera loves you and you're comfortable posing for photos, you might want to consider becoming a teen model. From clothing and fashion firms to those that sell skateboards and other items the youth enjoy today, there is an abundance of companies that require young and fresh faces to promote their products and services on TV, cable, and the Internet.
Of course, you must understand that becoming a model is no walk in the park. Aside from teaming up with a reliable teen modeling agency, you have to be persistent, focused, and determined in order to succeed.
Before you can make it big, you must also complete these four most crucial requirements specified by the Australian modeling industry for models below 18 years old:
The Right Look
Like any other new endeavor, building a career in modeling requires thorough research. And included among the most important details you must learn about are the necessary qualities that modeling agencies and companies in Australia want in a model.
There are several types of niches in modeling. To successfully launch your career in the industry, you must pick the one that suits your specific look and body type. Below are some of the different types of models and their required physical attributes:
Fashion Models (a.k.a. Catwalk or Runway Models)
Hopefuls who wish to become fashion models must have precise body measurements, which typically call for a thin and not very curvy body. Usually, these measurements should be no greater than 34-23-34 around the bust, waist, and hips, respectively. They should also be at least 5'8" in height.
These measurements will allow them to fit well in a new line of clothing created by fashion designers and effectively offer the audience an idea of how the apparel would look like when worn as they strut the catwalk or runway. That is why they are also known as "runway models" or "catwalk models."
Commercial Models
Unlike fashion models, commercial models can be any size, height, shape, and age. It all depends on the specific projects they will be working on.
Aside from that, these types of models may also promote offerings other than clothing. They can be offered gigs for products and services that include virtually anything – from travel and tech to housewares and food products.
Parts Models
As the name implies, a parts model doesn't need to have a good overall look, just an exceptionally attractive set of body parts. These models specialize in using their eyes, hands, feet, or legs.
As with commercial models, parts models can be hired if they meet the criteria for a specific body part. Depending on the project, your perfect hand, eyes or hair can be your ticket to success in modeling.
Portfolio
Your modeling portfolio is basically your resume where you can showcase your best features and most appealing angles. It also features your versatility and the range of project types you're perfect for.
Because of this, it is crucial that you put together the best portfolio you can possibly create. This means you shouldn't cut costs on hiring a professional to take your pictures. You should also consider getting a variety of different outfits for the photoshoot.
Remember that, as with any other industry, starting a career in modeling requires an investment on your part.
Social Media Presence
In this modern age of smartphones and the Internet, a strong social media presence has become a necessity to succeed in modeling. Aside from serving as your virtual portfolio, your social media accounts can also expand your network, thus improving your clientele reach.
It is also important that you establish a positive social media history. This is because social media platforms like Instagram, Facebook, and Twitter showcase not only your looks but also your overall personality.
Teens and pre-teens wanting to know how to become a model before they turn 18 need to get their parents' consent first before signing onto an agency and officially entering the industry. On top of that, having your parents' approval also provides you with the necessary emotional support that can be beneficial when entering such a dynamic industry.
Be Australia's Next Top Model
Becoming a successful model in Australia is more than just being able to pose for the camera – it also entails hard work and persistence. To ensure that your efforts don't go to waste, tick off the modeling requirements listed in this article to successfully make a career out of modeling.
AUTHOR BIO
Adam Jacobs is the Managing Director of Bubblegum Casting, the longest running agency specialising in babies, children and teen talent in Australia. Bubblegum Casting works with some of Australia's biggest brands, media properties and agencies to secure talented children to work in Television, Film and Modelling roles.