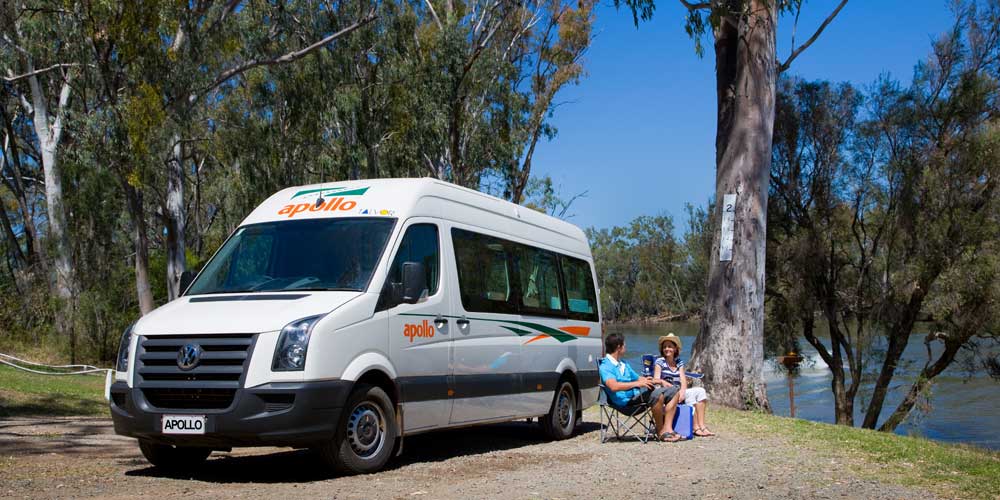 Besides our great animals and our fun-loving people, we have many more things to love in Australia. If you've been thinking of road-tripping in Australia, you're on your way to making one of the best decisions of your life. After all, there is hardly anything better than renting a
campervan hire Australia
and visiting the most iconic places in this amazing country.
If you're checking out places to visit while road tripping in a campervan hire Australia, we'd like to encourage you to consider seeing what South Australia has to offer. The best time of the year to visit this area of Australia is most certainly in the spring.
We know that it can be overwhelming to try to decide what to do in a new place. To help you plan an unforgettable trip, we've compiled some of the best ways to enjoy South Australia in the spring.
Take a look:
Do you know how beautiful Adelaide is in the spring? If you don't, it's because you aren't a jacaranda lover. Adelaide becomes a world of purple during the spring, thanks to the beautiful jacaranda trees in bloom during the spring.
Sip on wines in Clare Valley. If I could think of one of my favorite things to enjoy during the spring, it would be to enjoy the fresh weather while sipping on glasses of wine. An even better visual would be to be sipping on wines in Clare Valley in South Australia. Why? Because here you'll find some of the best Australian wines and beautiful rolling hills as your wine-tasting setting. What's not to love about this?
Go swimming with marine life in the waters off of Victor Harbour. When the waters aren't too cold is a terrific time to go swimming in the waters of South Australia. It's a good time to live the unique experience of swimming with sharks and sea lions. Yes, you read correctly. You can actually get to know the amazing creatures of Australian waters in South Australia. Don't forget that whales love our waters as well, so there are also plenty of opportunities for whale-watching here as well.
Go to Kangaroo Island. We are all about taking advantage of the good weather to enjoy some of the country's best spots. There is just something about admiring beauty when the weather is nice and you don't have to worry about being too hot or too cold. Kangaroo Island is the perfect place to really enjoy seeing when the weather is nice. From the great wines and foods to the abundance of local wildlife, Kangaroo Island is a beautiful destination with plenty to enjoy.
Enjoy some more wine in Barossa valley. We know that we already mentioned Clare Valley but we love wine so much, we think that Barossa Valley is also a fabulous spot to go for more wine in the spring. Yet another favorite wine-making destination, it's close to Adelaide, so you can take advantage of the vineyards and then head on over to the city for some city life during your South Australian road trip. By the way, if you like cycling, Barossa Valley is well-known for doing just that.
Enjoy visiting wine and food festivals. Whether you enjoy wine or not, you can enjoy the food at the local wine and food festivals that happen in the spring in South Australia. As a region that is rich in local produce and wines, you can expect the best, no matter which one you decide to go to.
Check out the weekend markets in each city that you visit. Instead of shopping at the grocery store, consider buying your food at the weekend markets wherever you visit. This way, you can enjoy trying local delicacies and also get to enjoy the fun, relaxed vibe of the markets. You can even find the perfect souvenirs to take back home to your loved ones.
In Conclusion
We love South Australia, no matter the season. It's a place that is full of beautiful destinations and has some of the best things to be found in Australia. From Kangaroo Island to Adelaide and Barossa Valley, there is something wonderful no matter where you go in South Australia.
The weather in the winter can be a bit difficult in Australia, especially in South Australia. In the summer, it can become unbearably hot. That's why we think that spring is the ideal time to visit South Australia. It's also when the country is in it's full glory and when you can truly take advantage of being outside.
Are you ready to see what South Australia is all about in your campervan hire Australia? There is a lot of fun to be had and things to enjoy in Australia and we're sure that you won't be disappointed.