The amazing value Mission Beach backpackers accommodation and Wildside white water rafting deal is $166.00 plus $6.00 rafting access levy

White water rafting
Experience the adrenaline rush as you surge through World Heritage Rainforest on the rolling Tully River when you go white water rafting with
Wildside Adventures

Accommodation at Absolute Backpackers Mission Beach
Package includes 1 nights accommodation in our 4 - 6 mixed dorms with ceiling fans at Absolute Backpackers.
The awesome hostel facilities include swimming pool, air conditioned TV lounge, BBQ area, FREE dvd hire, FREE internet, and is located just 3 minutes walk from the beach.
Rafting consists of a full days rafting on the Tully River and includes an awesome BBQ lunch.
Guests are required to bring a dry change of clothing, hat & sunscreen, enclosed footwear or sandals, and a towel with them for rafting.
Guests need to call Absolute Backpackers on 07 4068 8317 to advise their preferred rafting date.
Package of $166.00 does not include the levy. That is an extra $6 POB.
To book or find out more



Accommodation at Absolute Backpackers Mission Beach




Wildside White Water Rafting




Call Whats On Australia.... 0438 866 096  to get help with details or to book with the Duty Consultant

About Absolute Backpackers: Mission Beach Accommodation + FREE INTERNET
Welcome to Absolute Backpackers Mission Beach - a chilled out, friendly, resort-style hostel.  Stay with us and you'll discover the unspoiled tropical paradise of World Heritage-listed rainforest and golden, sandy beaches. 
We have everything from FREE WI-FI and great staff to super clean facilities including a swimming pool and day bed.
Your own slice of heaven...Set on an acre of tropical gardens, 3 minutes walk from Queensland's best beach, great value, renovated rooms, social atmosphere, friendly staff, pubs & shops nearby if Absolute Backpackers isn't paradise, its close.Trip Advisor ...
Overnight at Absolute Backpackers in a mixed dorm: we are located 200m from the Greyhound/Premier Bus Terminal and 3mins walk to either the Beach or Woolworths. Beautiful facilities, our motto is Clean, Safe, Friendly. 24hrs facilities including Kitchen & BBQ, lounge and internet room. Free Movies, Spa & swimming pool, ping pong and pool table with plenty of space to relax and chill out on our day beds/sun lounges.
Most guests prefer to stay 3 nights+ so an upgrade on the length of stay is possible at an extra cost per guest.

Pick-up from the Greyhound/Premier Stop
200m walk from the stop
To book Absolute Backpackers non package accommodation and van parking



Book here - https://whatsonaustralia.mysites.travel/product/absolute-backpackers-mission-beach-accommodation-free-internet/
4 Bed Dorm (AIR CON) - $26.00

6 Bed Ladies Dorm (AIR CON) - $26.00

Campervan park up (per person) - $15.00

4-6 Bed Dorm - $22.00
Tags
Private Twin or Double - $58.00Mission Beach, Backpackers, Youth hostel, Accommodation, Budget accommodation, Tropical, Cairns, Queensland, Cheap, Far North Queensland, Tours, Swimming pool, Magnetic island, Dunk Island, Wongaling Beach, South Mission Beach, Narragon Beach, Queensland, Qld, Australia, Australian Backpackers, Backpacking, Backpacking Australia

Absolute BACKPACKERS Mission Beach is set on an acre of tropical gardens, a few minutes walk from the beach, is beautifully renovated and close to pubs and shops.

About Wildside Adventures

Wildside Adventures aims to operate a safe, fun and professional environment operated by guides. With an emphasis on client service, we aim to provide an enhanced quality of experience on a multiple of locations and activities. We love what we do and couldn't do it without you!

Based in the beautiful Mission Beach, we see this location as an ideal base for accessing North Queensland's No. 1 adventure playground. It's all in your backyard, White Water rivers, Rainforest and the Reef and Islands.

The crew is fantastic, highly trained and always entertaining; our core crew members have over 80 years of combined outdoor adventure industry experience so you know you're in good hands.
Take a paddle on the Wildside in your own Sports Raft! Your Adventure starts with safety and paddle training, you will realise that your inner Wildside is being released with your first "Wahoo" as you plunge, splash, spin, bounce and jump along nature's water paths through stunning pristine rainforest on the Tully River.

The Full Day white water adventure start with pickups from your accommodation, whereupon we head to the Tully Gorge National Park and treat you to Morning Tea before gearing you up in your Personal Flotation Device, helmet, paddle and 2 person inflatable Sports Raft.

From there, we teach you paddling techniques, River signals and safety and a basic understanding of water hydrology. Once we're all feeling confident, we're off! The first rapid is a practice rapid, followed closely by lookout rapid. We continue on for 6km where we will load back into the bus and head up the river for lunch.

The second run is where things get wild, as now you are prepared and ready. You can surf rapids, flip and really get your adrenaline rushing. Another 6km of rapids and we load up the bus again, this time heading back into Mission Beach.

This adventure is also available for a Half Day Tour which is self drive. This option is perfect for if you're short on time but still want to have a taste of white water adventure. You will meet the crew at the Recreational Camp Ground up the Tully Valley for a 9:30am morning session or a 12 noon afternoon session.

Bookings are essential to secure your spot, this is an adventure you won't forget!

Additionally, we also provide a Coachable Creek Tour depending on the water levels to those who have previously paddled with us. This tributary is 12km long, very tight fast and exciting; this section has only been paddled by a rare few and is absolutely pristine.

Yes, you will be in charge of of your own Sports Raft!
Yes, you will traverse the best of two worlds; Whitewater and Rainforest!
Yes, you will leave with new skills and an amazing experience!
Yes, you will become part of the Wildside Adventures' Warriors Club!

Waiver of Liability form to be signed before participation. Tour may alter due to seasonal conditions.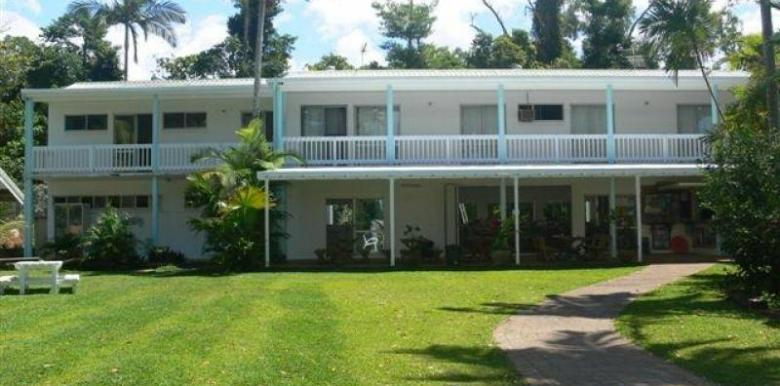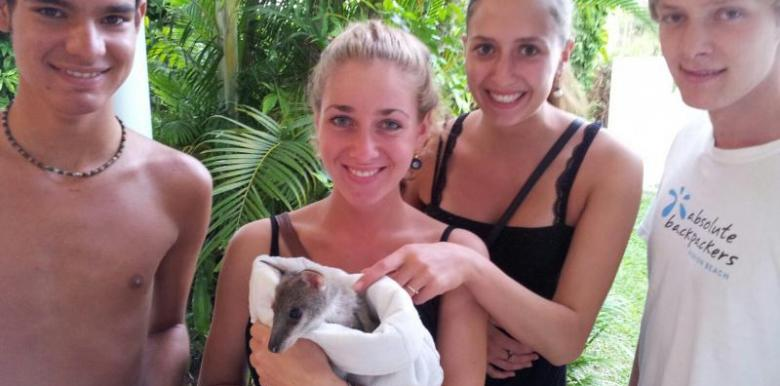 Whats On Australia

MV MULTI VIW - WOA This feature article published in collaboration with
MultiViw